Item #28125 - Kimono Panel (off-the-roll)
description
Cream silk intended for a girl's kimono. Dyed with a cloud, bird and floral design and with some metallic silver highlights.
fabric type
Silk (dyed design)
condition
Good (a few occasional age spots consistent with vintage silks)
dimensions
36 x 14 inches (91.44 x 35.56cm)
cut
Off the roll - available in 1/2 yard increments (18 inches / 45.72cm)
keywords
clouds, flowers and floral, birds
price
$5.88 USD per 1/2 yard
SPECIAL!
$4.90 USD per 1/2 yard
full length

detail 1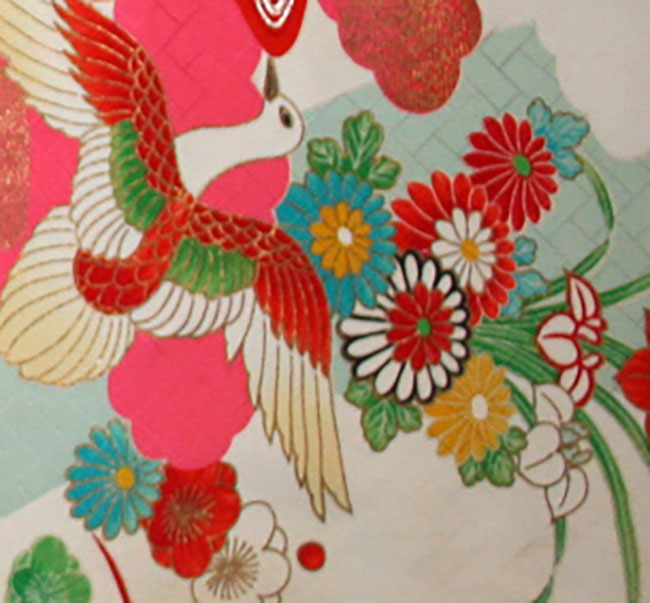 detail 2