Item #28106 - Whole Kimono (Womens)
description
This is a stunning orange silk furisode woman's kimono with dyed shibori design. Many of the white fans have embroidered flowers and gold couching. 60 inches in length and 52 inches from cuff to cuff. Soft cream silk lining with orange coloured edging on the lower parts.This kimono would be luxurious to wear and stunning to display.
fabric type
Silk (dyed design)
condition
Good (there are a few faint marks on the front and back and also on the lining. these are not very noticeable and the garment is still very wearable)
dimensions
60 x 52 inches (152.4 x 132.08cm)
keywords
flowers and floral, shibori, fans
price
$152.95 USD
SPECIAL!
$99.75 USD
full length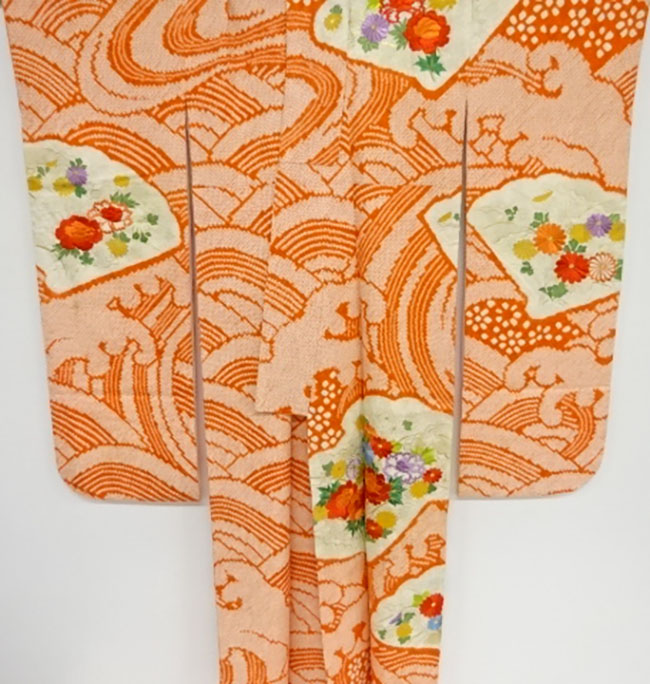 detail 1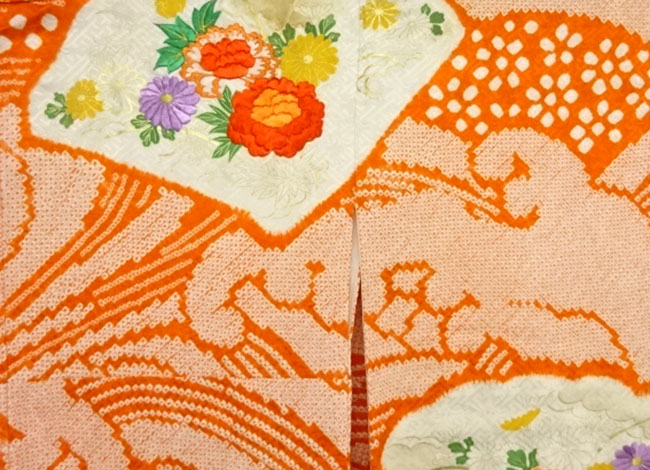 detail 2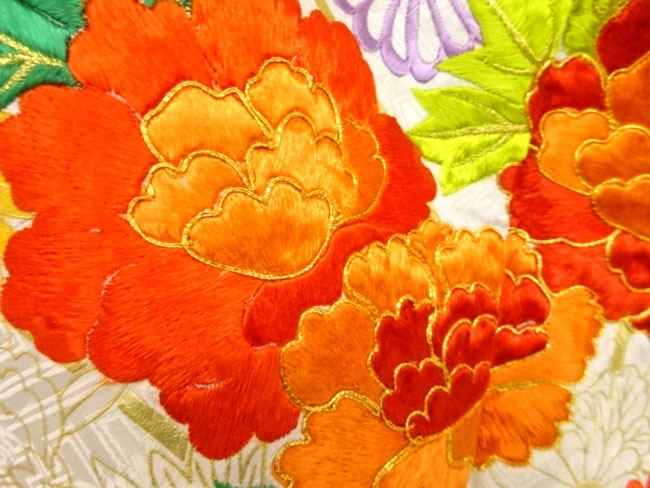 detail 3