Item #28002 - Whole Kimono (Womens)
description
This army blue silk crepe kimono is dyed with a deer pattern. It is fully lined in a cream and dark teal fine silk. It is 69 inches in length and 53inches from cuff to cuff. It would be luxurious to wear or stunning to display.
fabric type
Silk (dyed design)
condition
Excellent (nice, clean condition)
dimensions
69 x 53 inches (175.26 x 134.62cm)
price
$91.42 USD
SPECIAL!
$75.10 USD
full length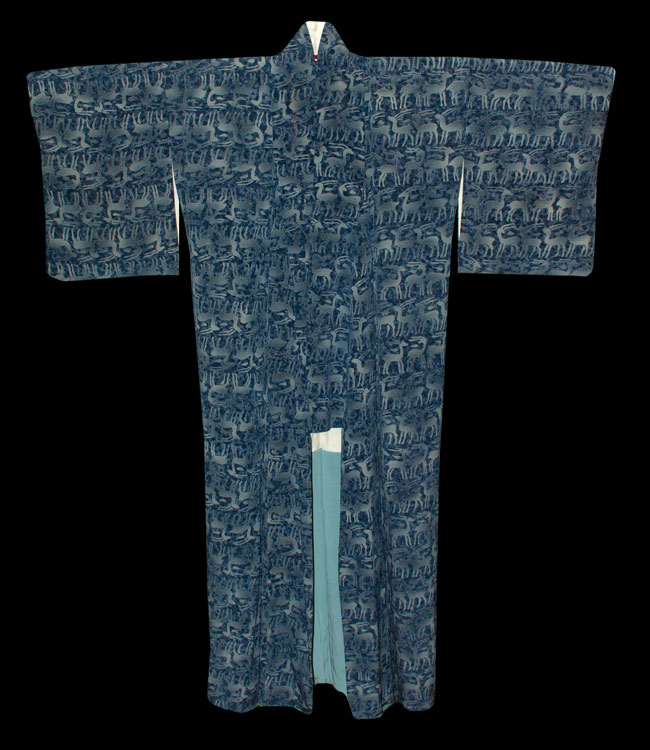 detail 1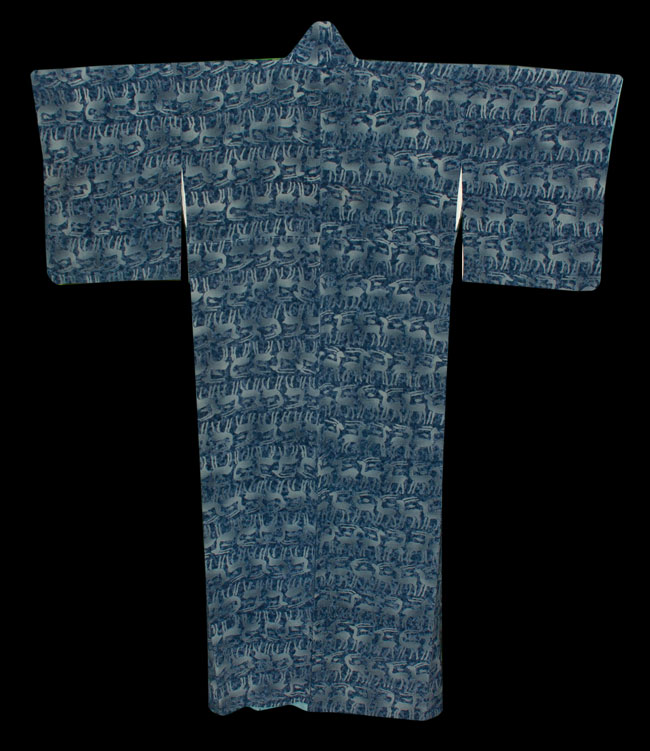 detail 2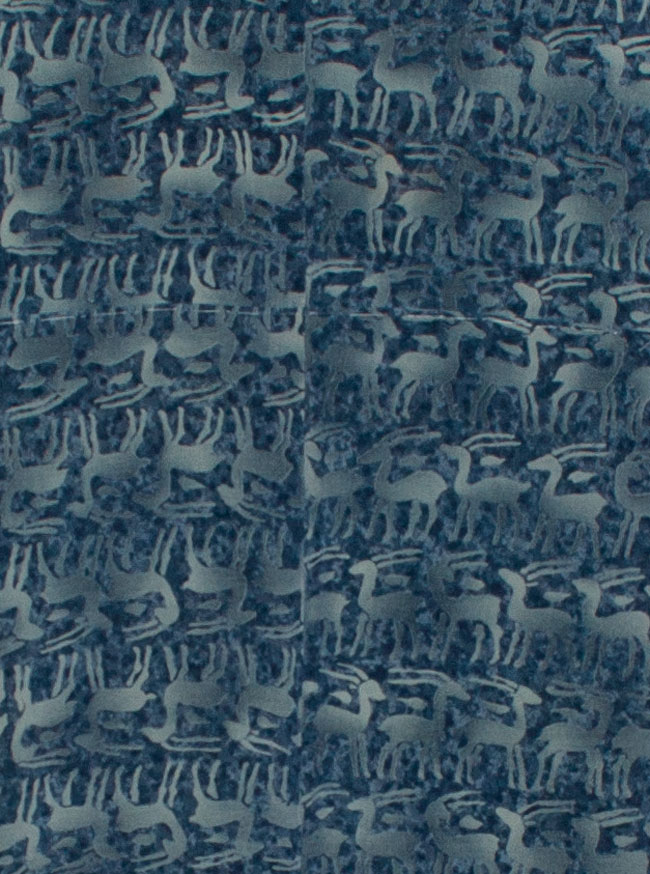 detail 3