Item #27484 - Obi Bolts
description
Silvery silk obi bolt with woven silver and gold motifs with some touches of the palest of pinks. The bolt is 135 inches in length, 95 inches of which is patterned and the the remainder is plain pale pink silk. The end has been cut off.
fabric type
Not applicable
condition
Good (there are a few small marks on some of the plain silk)
dimensions
135 x 13 inches (342.9 x 33.02cm)
price
$61.74 USD
SPECIAL!
$51.45 USD
full length

detail 1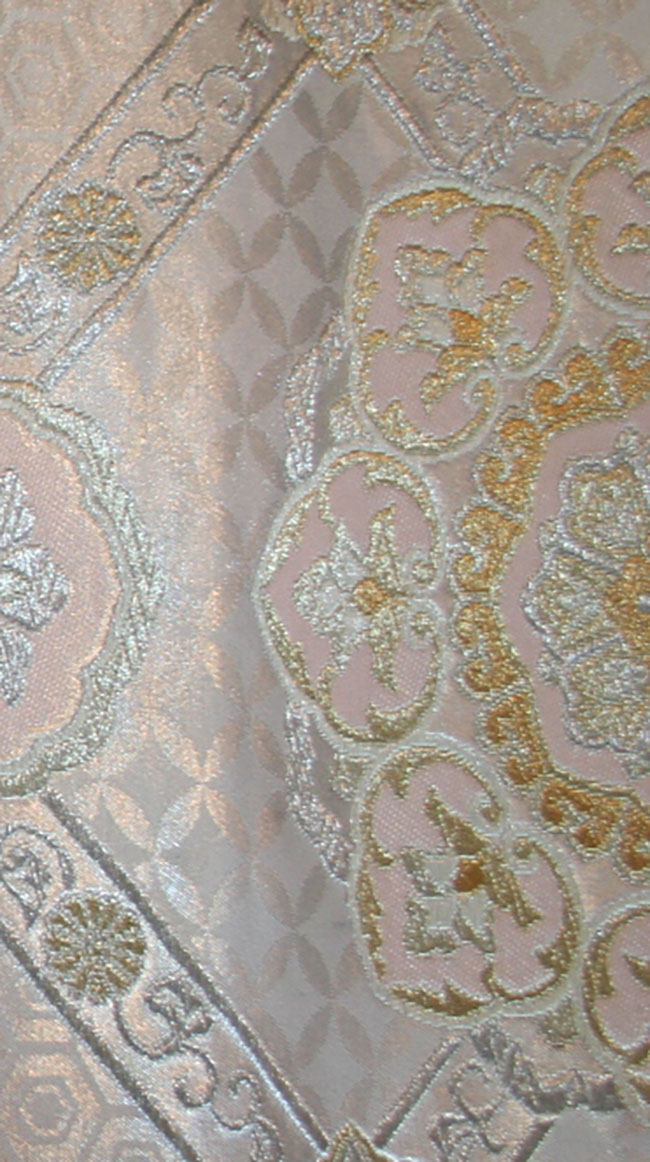 detail 2