Item #27423 - Whole Kimono (Womens)
description
This vintage cotton yukata is unused and it great condition. It is from the 1960s and comes with a silver self tied bow and obi. It is 60 inches in length and 50 inches from cuff to cuff.
fabric type
Cotton (yukata)
condition
Excellent (there are a few tiny faint age marks on the reverse of the obi - the kimono itself is spotless)
dimensions
60 x 50 inches (152.4 x 127cm)
price
$51.68 USD
SPECIAL!
$41.34 USD
full length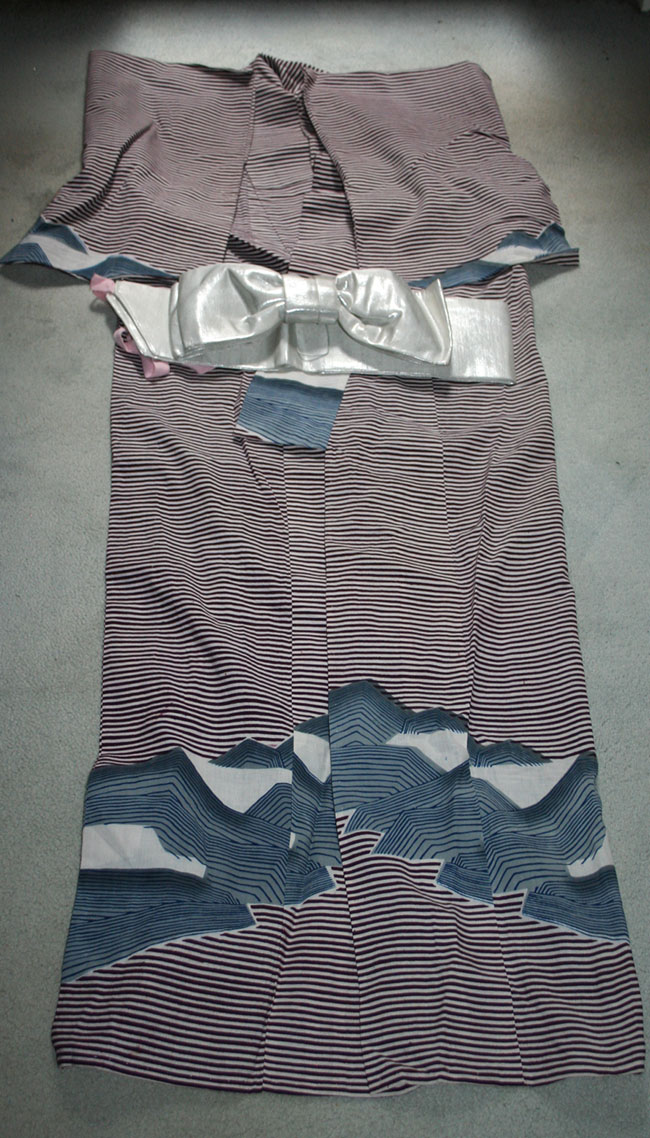 detail 1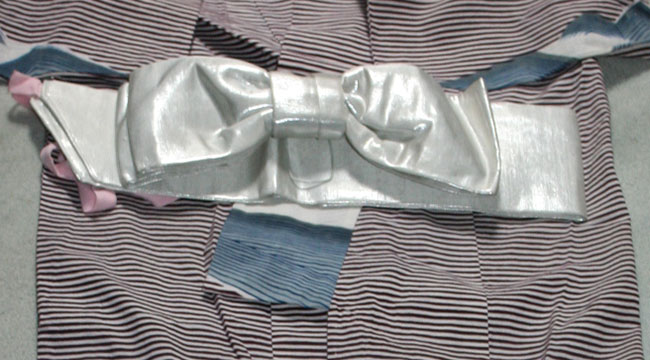 detail 2