Item #27274 - Whole Kimono (Womens)
description
Stunning, yet simple, women's deep indigo blue silk kimono. It features white shiboried dragon flies in flight through mists. It is 50 cm from cuff to cuff and 140 cm in length. It is unlined. This beautiful summer weight kimono is made from a sheer ro silk.
fabric type
Silk (dyed design)
condition
Good (very clean except for some faint marks across the collar area which are not very noticeable and easily disguised)
dimensions
140 x 50 inches (355.6 x 127cm)
price
$117.54 USD
SPECIAL!
$91.42 USD
full length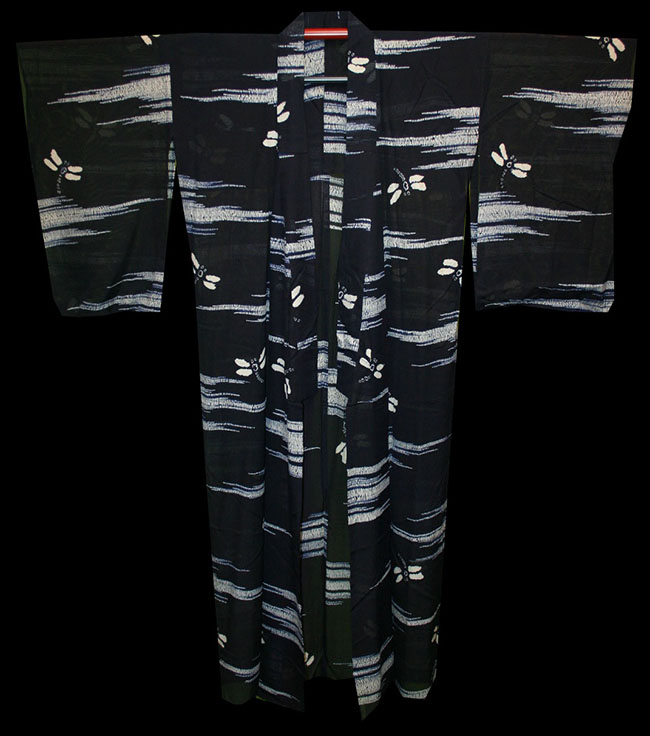 detail 1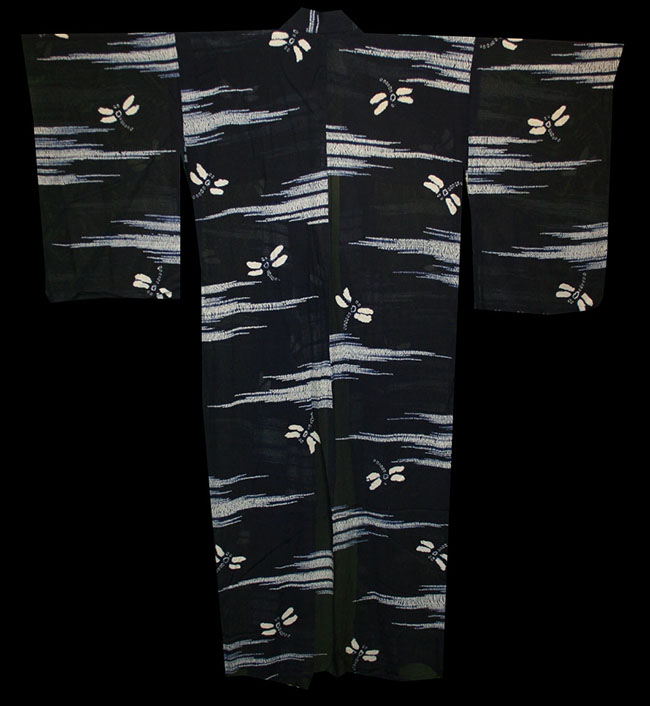 detail 2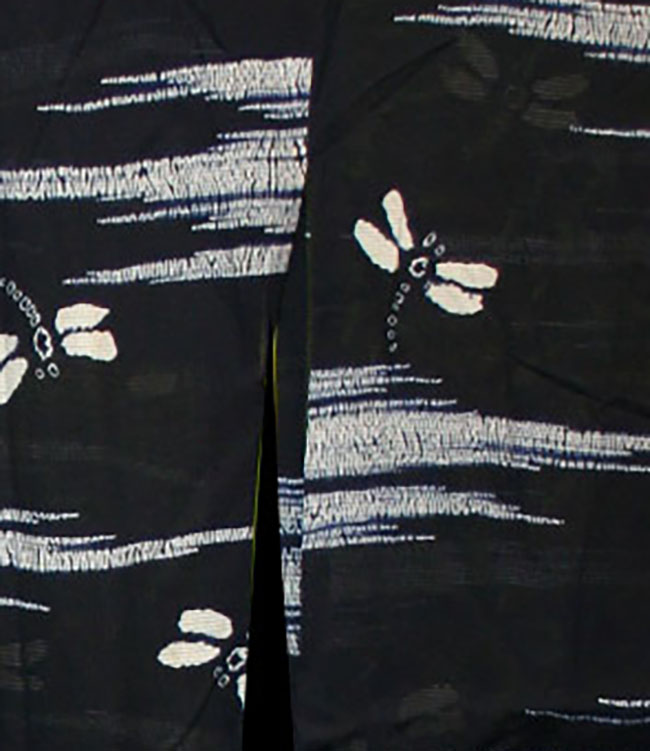 detail 3