Item #27206 - Furoshiki
description
Small cream silk vintage fukusa with hand embroidered design. Lots of gold couching front and back. The four corner silk tassels are in tact and in good condition, as is the rest of the piece.
condition
Excellent (nice clean condition with no obvious faults)
dimensions
14 x 14 inches (35.56 x 35.56cm)
price
$39.90 USD
SPECIAL!
$33.25 USD
full length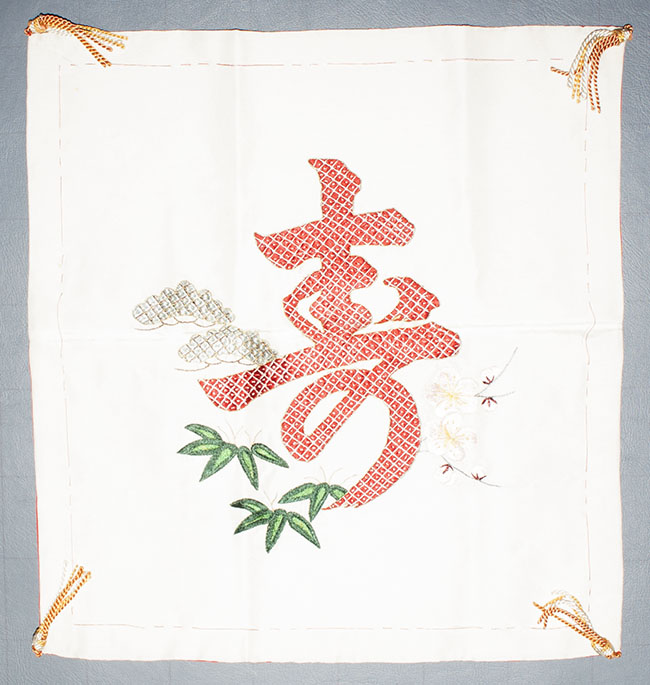 detail 1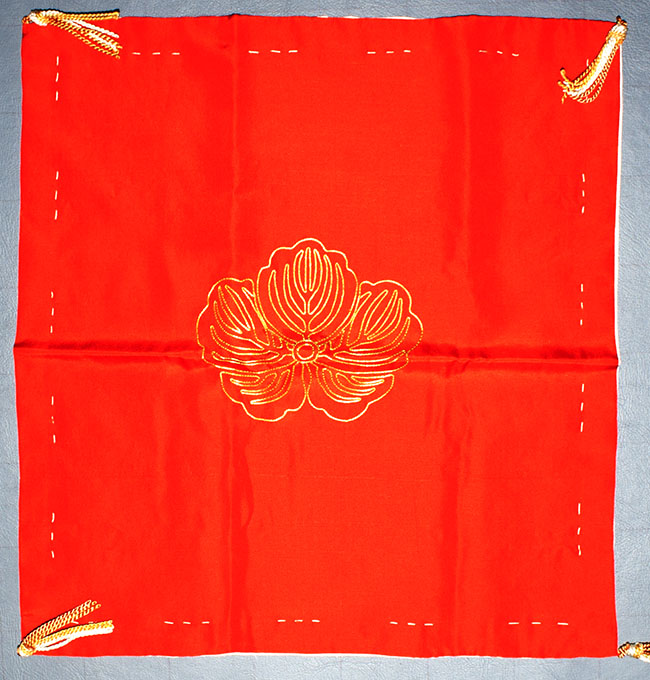 detail 2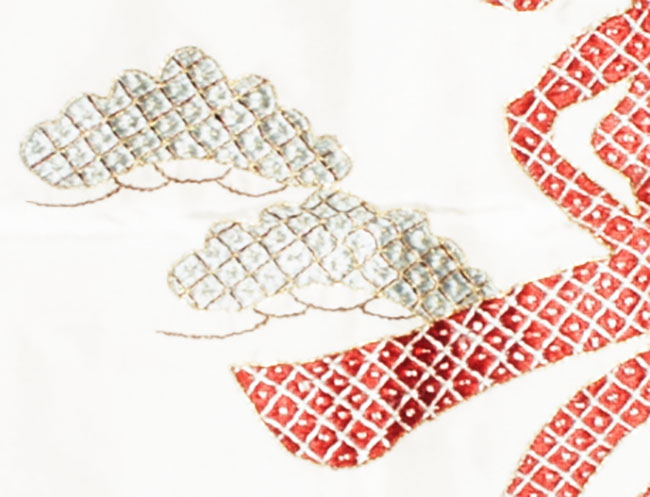 detail 3