Item #26863 - Whole Kimono (Womens)
description
Stunning dark blue silk crepe kimono with trails of bingata like flowers and birds down the shoulders and mountains and streams along the bottom edge. It is unlined except for the collar which is lined in soft cream silk. It is hand stitch with bound seams. It is 65 inches in length and 52 inches from cuff to cuff. It would be luxurious to wear or stunning to display.
fabric type
Silk (dyed design)
dimensions
65 x 52 inches (165.1 x 132.08cm)
keywords
flowers and floral, birds
price
$132.09 USD
SPECIAL!
$110.67 USD
full length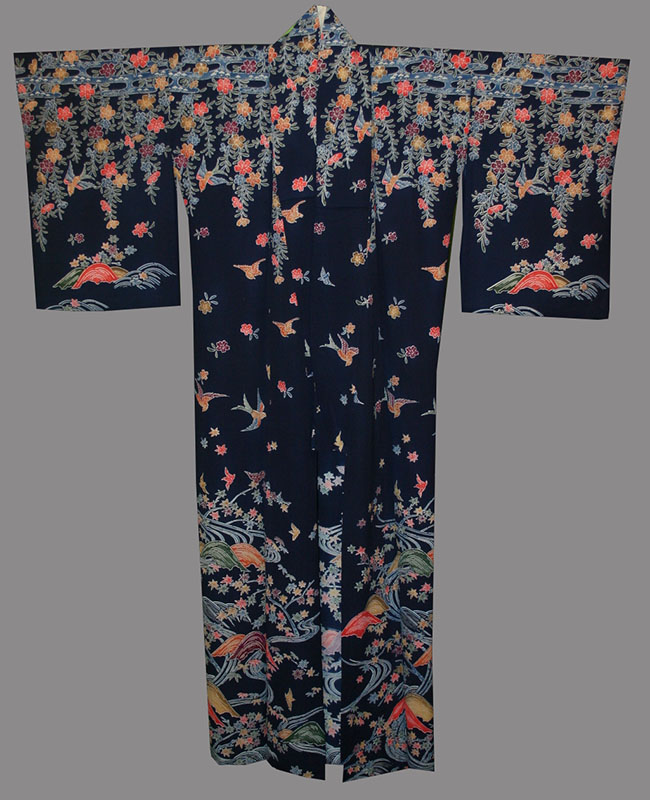 detail 1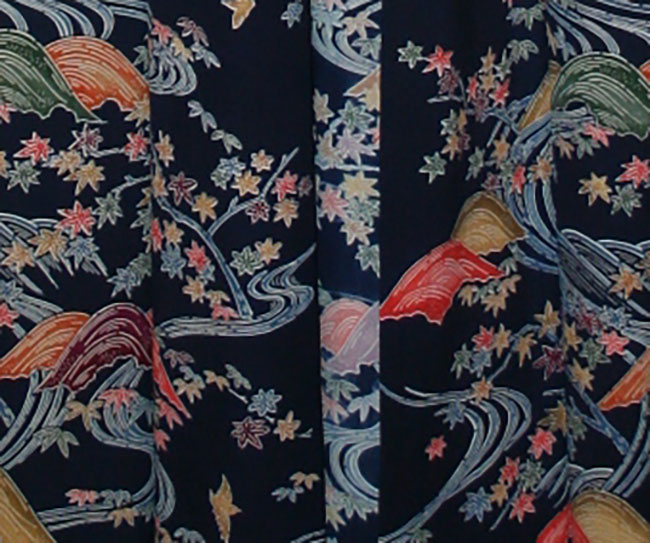 detail 2