Item #26825 - Obi (Fukuro)
description
Wow! This is a stunning silk obi. The background colour is grey silk with the slightest touch of gold. The butterflies are woven.This obi does not have a core which makes it less stiff and easier to hang. Great obi for hanging, draping across a bed or to dress up a table. Traditionally 70% of one side is patterned and the reverse side is plain silk. The reverse side of this obi is a plain grey coloured silk.
condition
Good (there are one one or two small faint marks on the front, but otherwise very good condition)
dimensions
160 x 12 inches (406.4 x 30.48cm)
price
$106.43 USD
SPECIAL!
$90.30 USD
full length

detail 1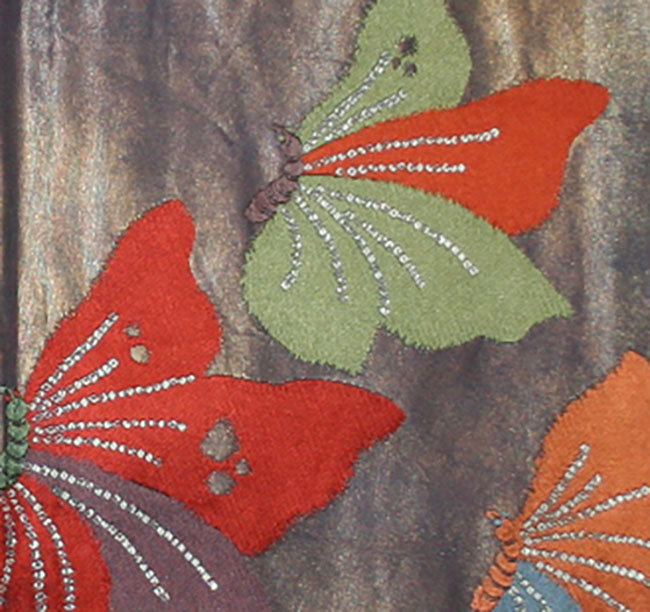 detail 2