Item #26575 - Specialty Pieces
description
This is a vintage cream silk obi bolt. The silk is very fine and has 7 large hand painted scenes which cover the entire length. It is stamped with the makers mark and is in excellent condition. It appears to be from the 30's-40's.
fabric type
Silk (dyed design)
dimensions
160 x 15 inches (406.4 x 38.1cm)
keywords
scenery, mountains, houses
price
$195.51 USD
SPECIAL!
$164.64 USD
full length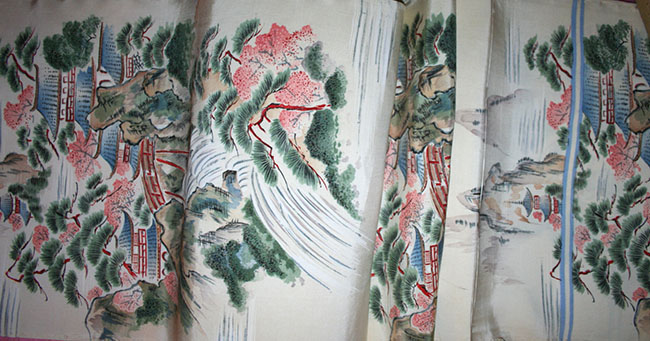 detail 1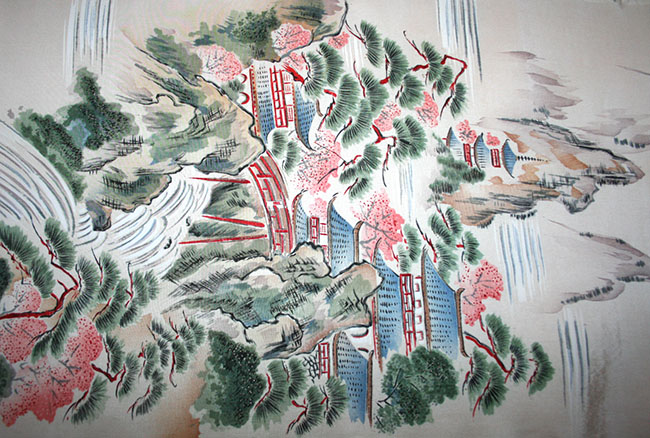 detail 2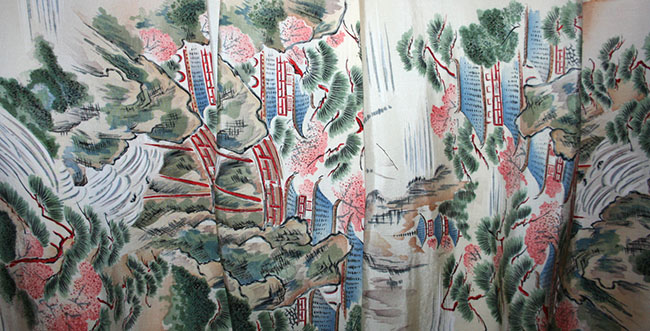 detail 3