Item #26463 - Kimono Panel (off-the-roll)
description
This is a cotton bolt that has been indigo shibori dyed. The cream coloured areas have patches of a brown colour. These darker areas appear to be a part of the dying process and to some may be a distraction. The length and width have been determined by measuring the unstretched length.
fabric type
Cotton (normal)
dimensions
36 x 10 inches (91.44 x 25.4cm)
cut
Off the roll - available in 1/2 yard increments (18 inches / 45.72cm)
price
$12.69 USD per 1/2 yard
SPECIAL!
$9.06 USD per 1/2 yard
full length

detail 1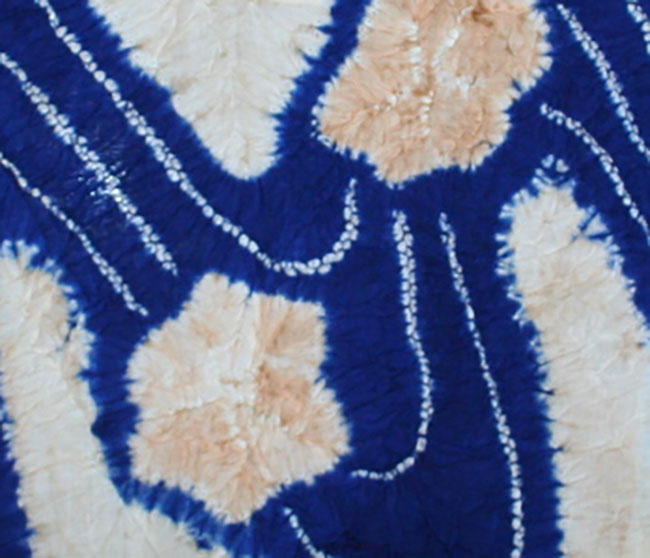 detail 2