Item #26040 - Whole Kimono (Womens)
description
Stunning black silk woman's kimono with dyed chrysanthemum design on both the inside and outside of the garment (see photos). 66 inches in length and 52 inches from cuff to cuff. This kimono would be wonderful to wear and stunning to display.
fabric type
Silk (dyed design)
condition
Excellent (this kimono is in great condition, however there are a few faint marks on the back centre bird)
dimensions
66 x 52 inches (167.64 x 132.08cm)
keywords
flowers and floral, chrysanthemums
price
$255.00 USD
SPECIAL!
$196.52 USD
full length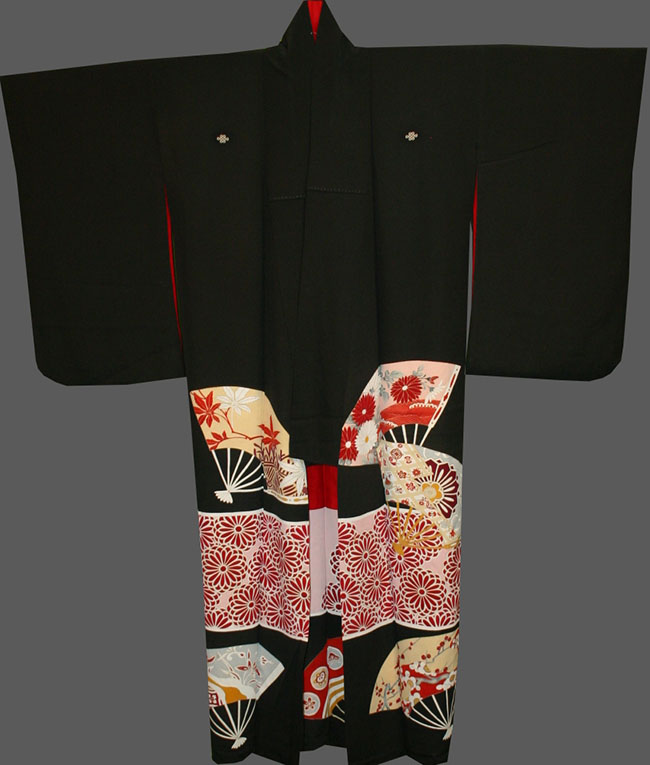 detail 1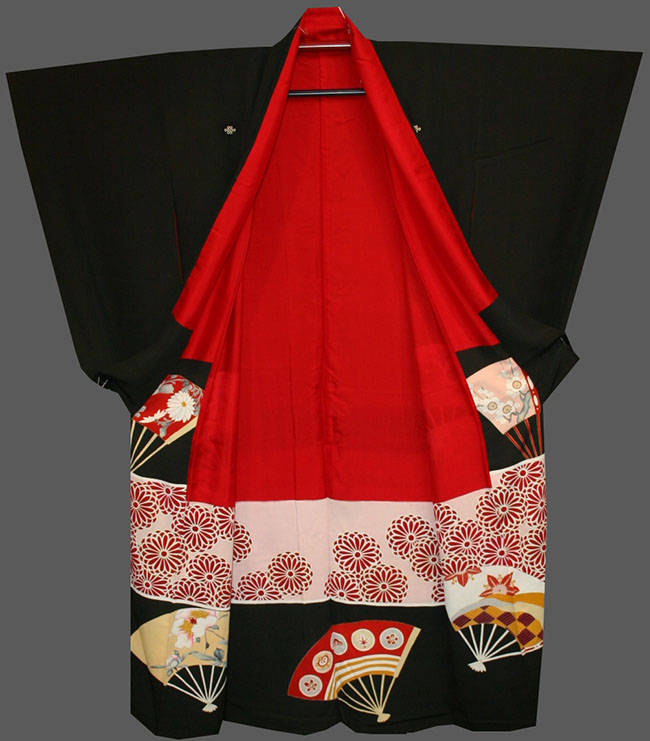 detail 2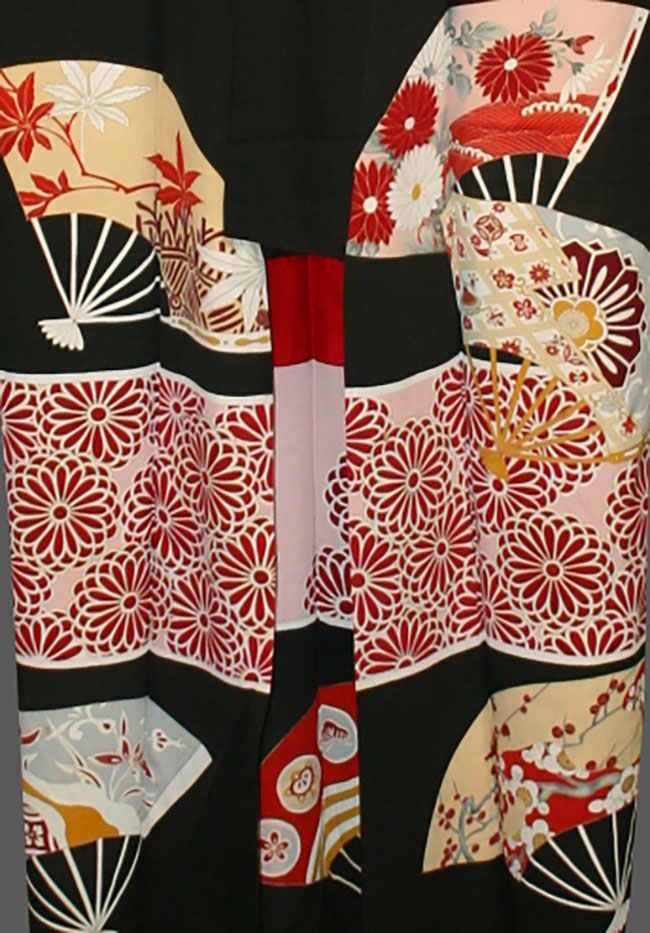 detail 3