Item #26034 - Whole Kimono (Womens)
description
This beautiful pale green silk woman's kimono features a lovely floral and stream design. There are some metallic gold highlights and some gorgeous gold couching on some of the floral designs.The lining is a cream and green silk. It is 62 inches in length and 52 inches from cuff to cuff. It would be luxurious to wear or stunning to display.
fabric type
Silk (dyed design)
condition
Good (very clean except for a few very faint marks on the collar - these are inconspicuous)
dimensions
62 x 52 inches (157.48 x 132.08cm)
keywords
flowers and floral, streams
price
$132.60 USD
SPECIAL!
$88.40 USD
full length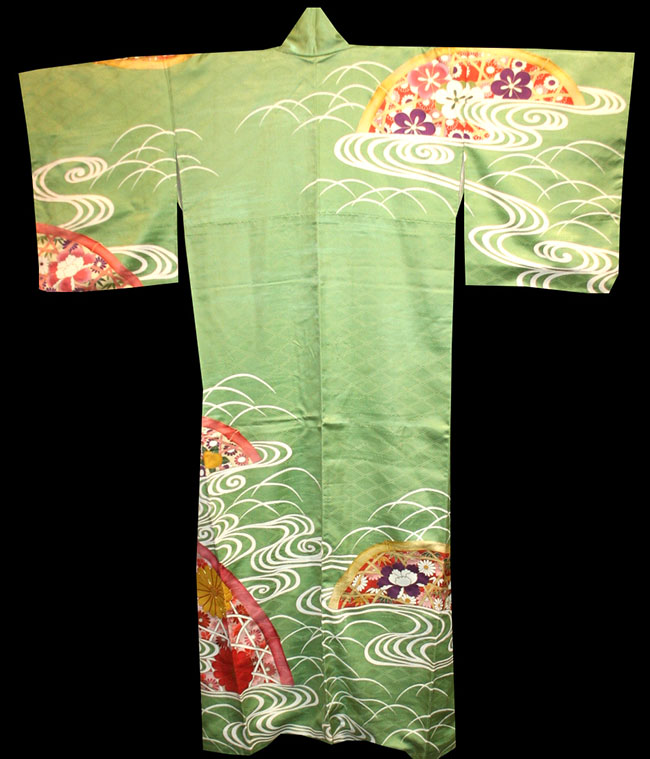 detail 1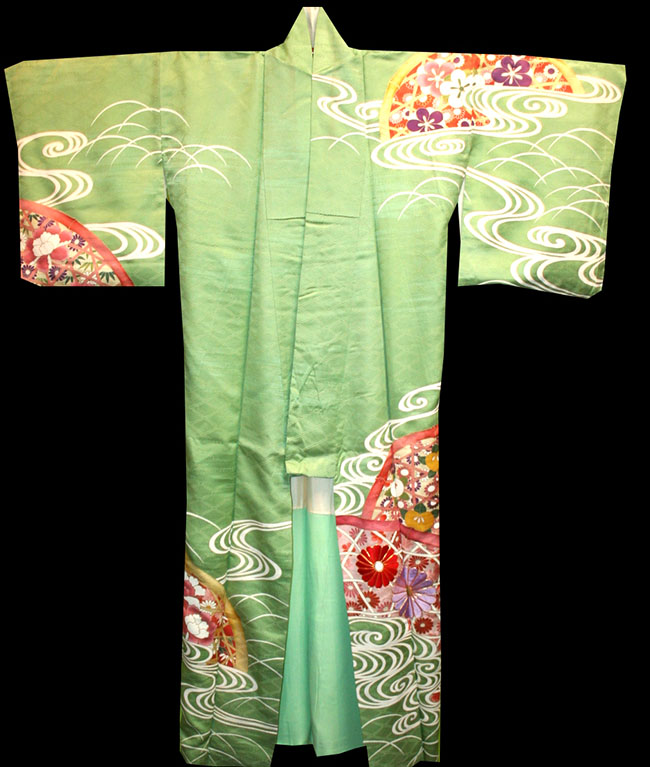 detail 2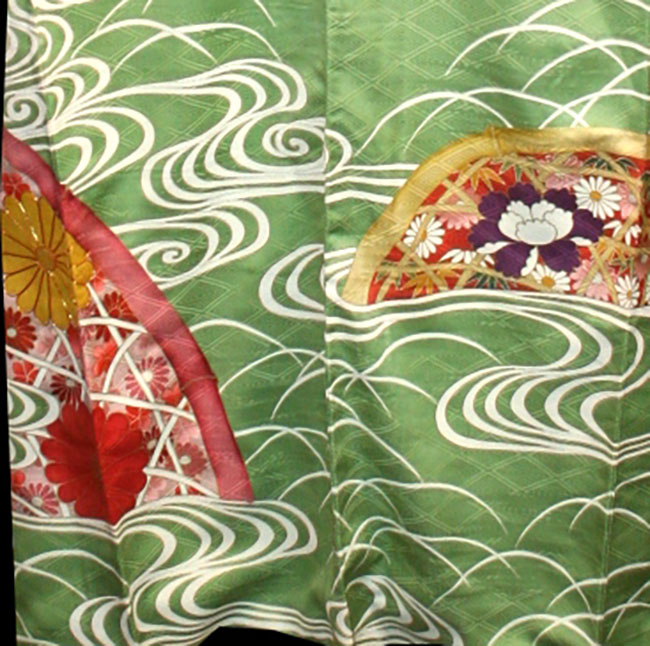 detail 3