Item #25691 - Haori (Womens)
description
Beautiful black and white shibori silk haori with abstract design. It has a cream coloured silk lining with a subtle pale pink abstract design pattern. The length is 32 inches and the width from sleeve edge to sleeve edge is is 51 inches. It is finished with a set of hand woven cream and silver hand woven haori ties.
fabric type
Silk (dyed design)
condition
Good (there are a few small brown marks on the back lining, but otherwise in excellent condition)
dimensions
32 x 51 inches (81.28 x 129.54cm)
price
$106.79 USD
SPECIAL!
$87.72 USD
full length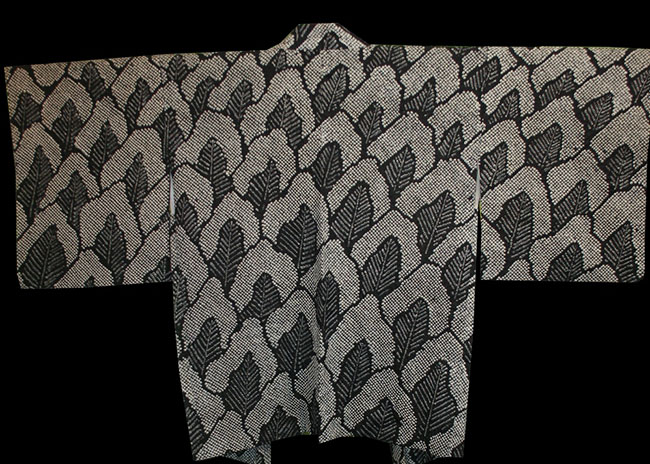 detail 1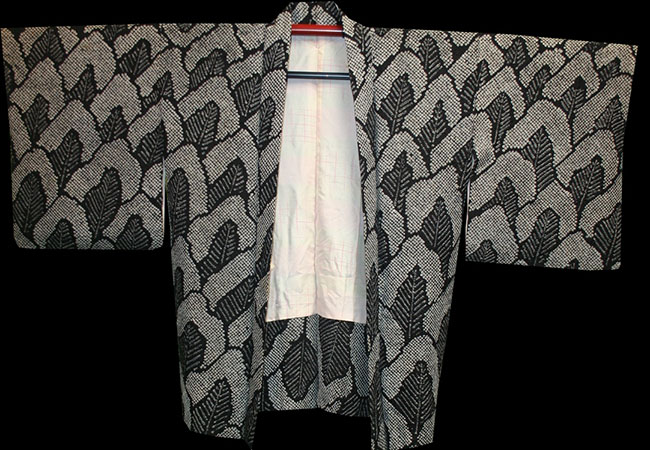 detail 2