Item #25677 - Whole Kimono (Wedding)
description
This is a gorgeous red wedding kimono which is in excellent condition. The quality silk exterior has been skillfully embroidered with birds and flowers in shiny white and metallic gold threads. It is very beautiful and can be displayed or worn. The metallic gold threads catch the light. The width measurement is from sleeve end to sleeve end and the hem is rolled.
condition
Excellent (nice clean condition)
dimensions
76 x 55 inches (193.04 x 139.7cm)
price
$325.92 USD
SPECIAL!
$291.00 USD
full length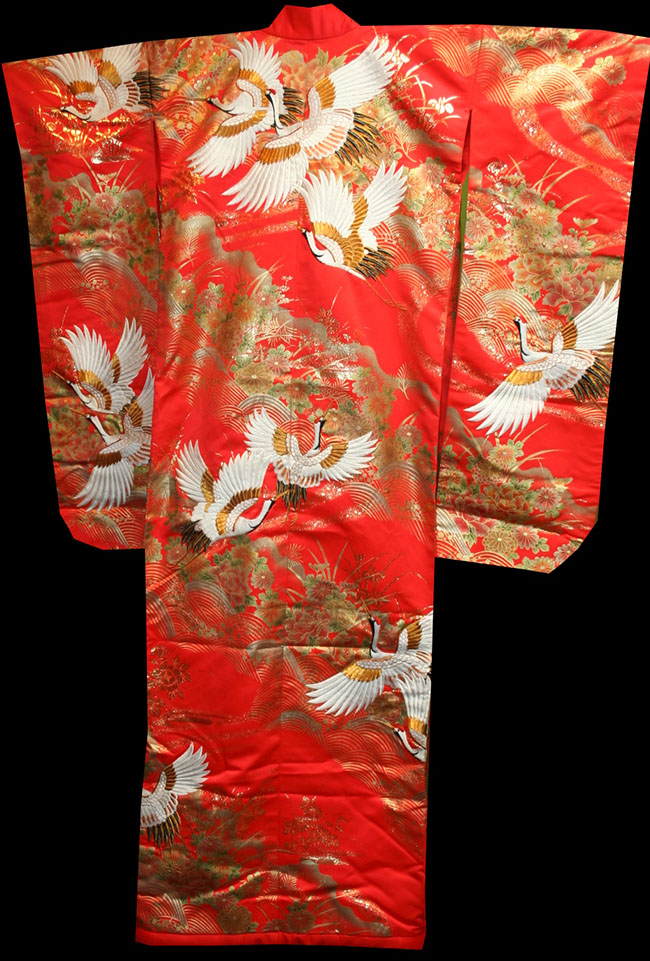 detail 1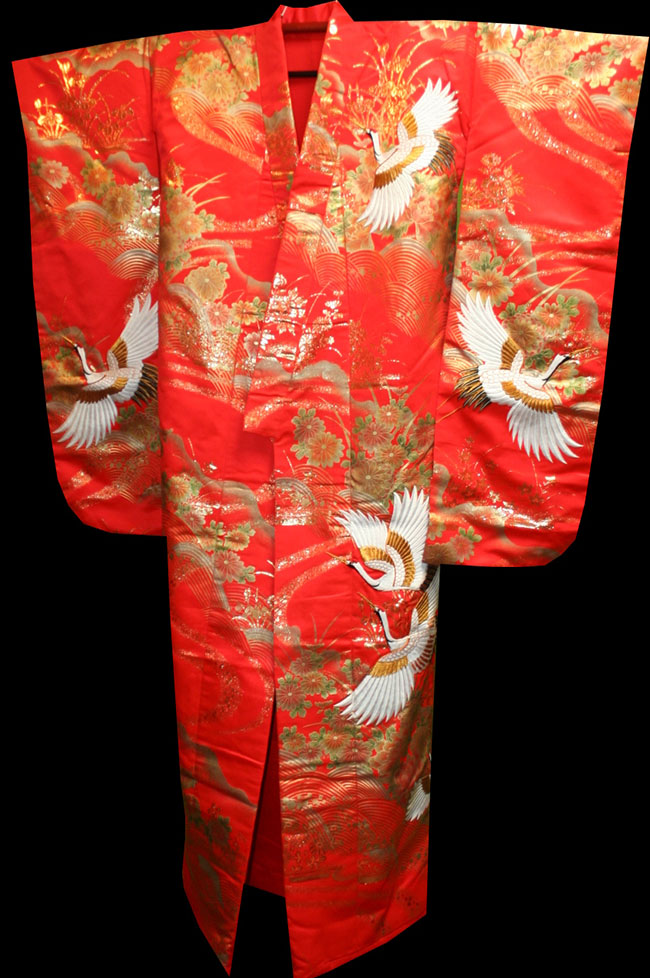 detail 2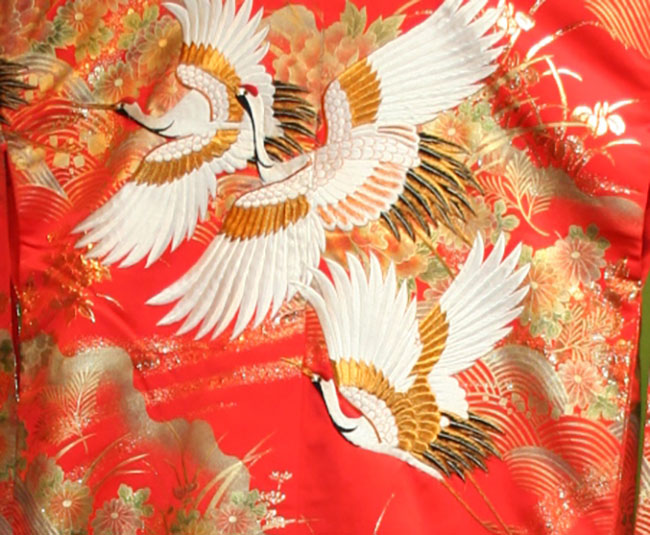 detail 3