Item #25636 - Kimono Panel (off-the-roll)
description
This is a bolt of vintage kimono fabric intended for a girl's kimono. It has lots of traditional designs and metallic gold highlights. It comes as two lots of five yard lengths and as such I cannot cut more than five yards in a continuous length. This fabric is very hard to come by on a bolt and in this condition.
condition
Good (very clean but there are a few small light dye transfers from storage which are well disguised by the busy design)
dimensions
36 x 14 inches (91.44 x 35.56cm)
cut
Off the roll - available in 1/2 yard increments (18 inches / 45.72cm)
keywords
flowers and floral, leaves
price
$5.41 USD per 1/2 yard
SPECIAL!
$4.63 USD per 1/2 yard
full length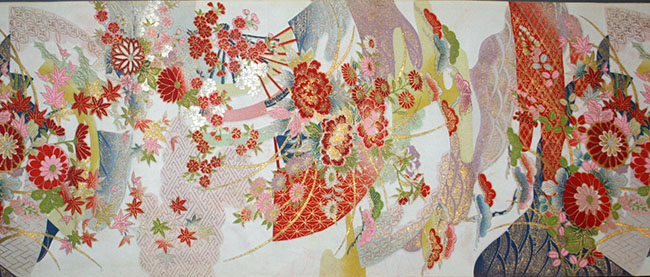 detail 1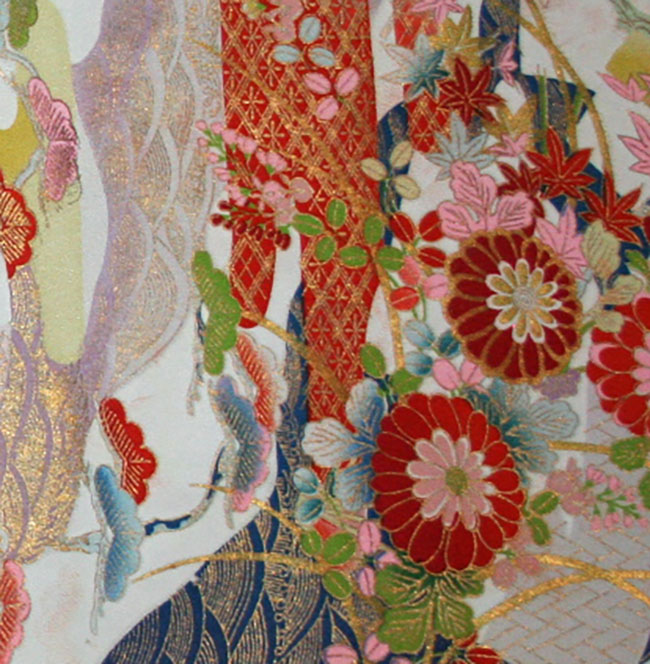 detail 2