Item #25560 - Whole Kimono (Womens)
description
This is a vintage hand stitched meisen silk vintage Japanese kimono. The dragon fly design is stunning. It is 57 inches long and 50 inches from sleeve cuff to sleeve cuff. It is unlined but with a reinforced seating silk square.
condition
Good (nice, clean condition but the seating square has a few very faint marks, there are a few minor pink dye runs and a few other light marks which are not very noticeable)
dimensions
57 x 50 inches (144.78 x 127cm)
price
$102.98 USD
SPECIAL!
$68.65 USD
full length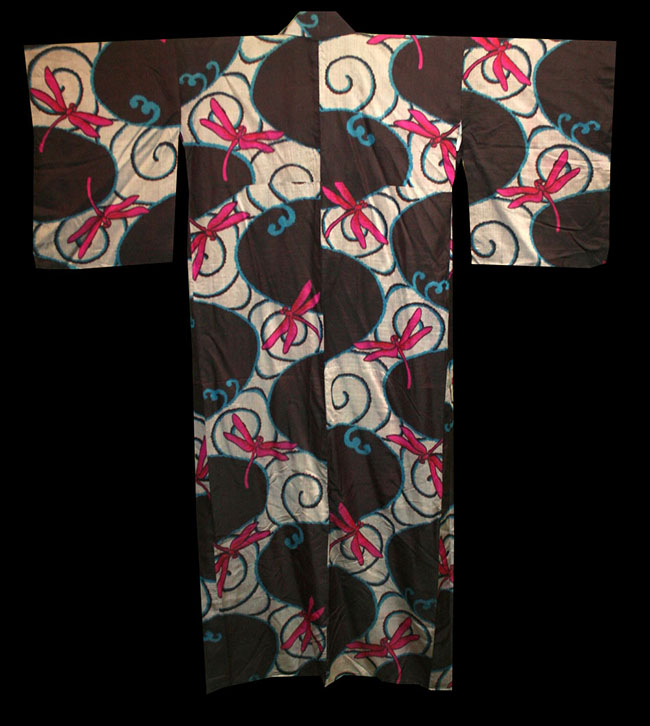 detail 1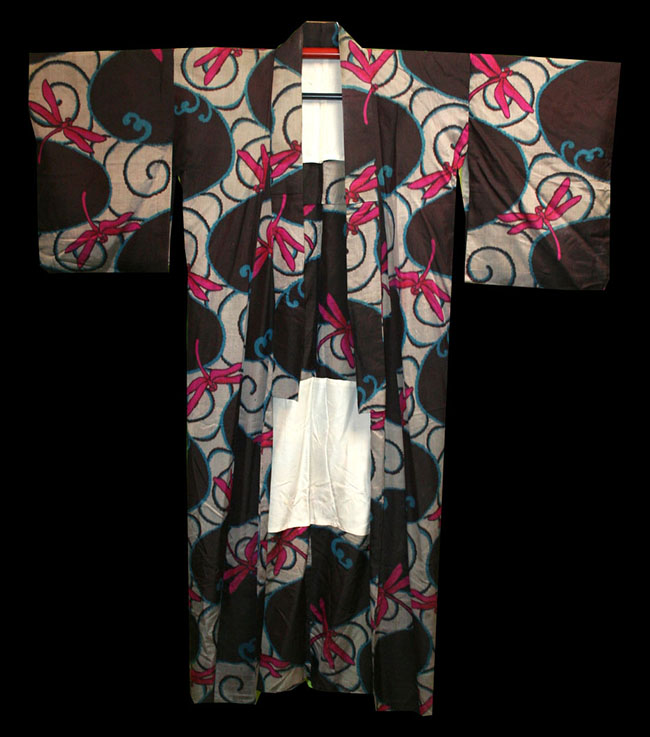 detail 2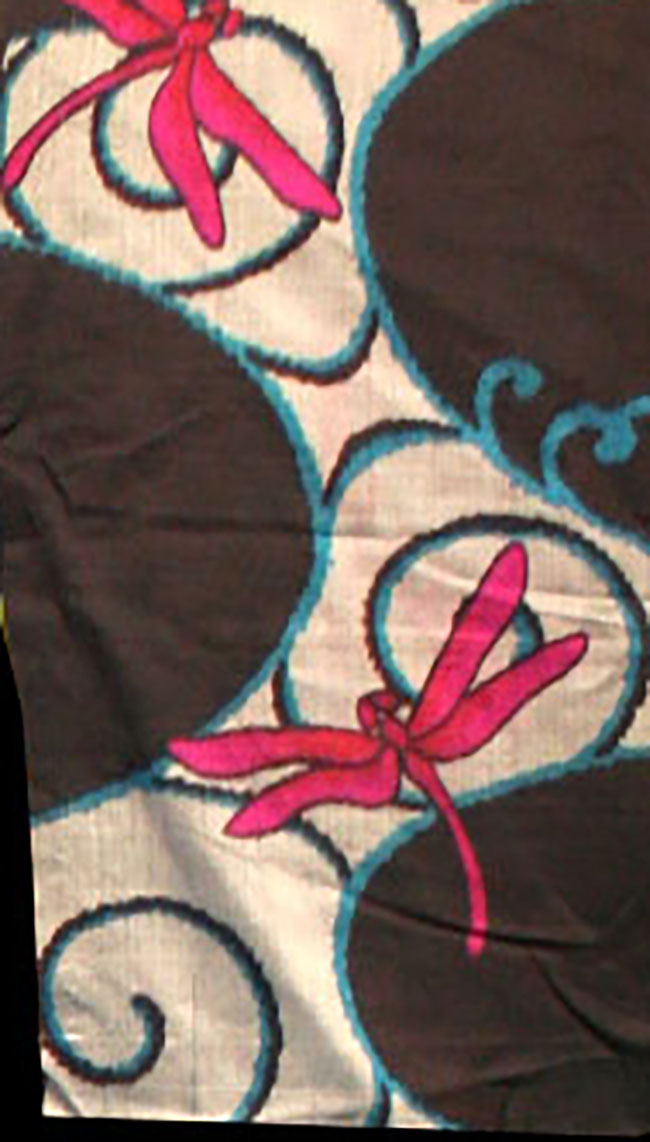 detail 3