Item #25521 - Haori (Womens)
description
This is an extraordinary black silk woman's haori. It is heavily woven with metallic threads to produce an elaborate and elegant garment. It is lined in a self patterned cream silk and is finished with hand woven silk ties.The length is 31 inches and the width from sleeve edge to sleeve edge is is 50 inches. This beautiful haori can be displayed or worn.
fabric type
Silk (dyed design)
dimensions
31 x 50 inches (78.74 x 127cm)
keywords
n/a, flowers and floral
price
$155.03 USD
SPECIAL!
$127.47 USD
full length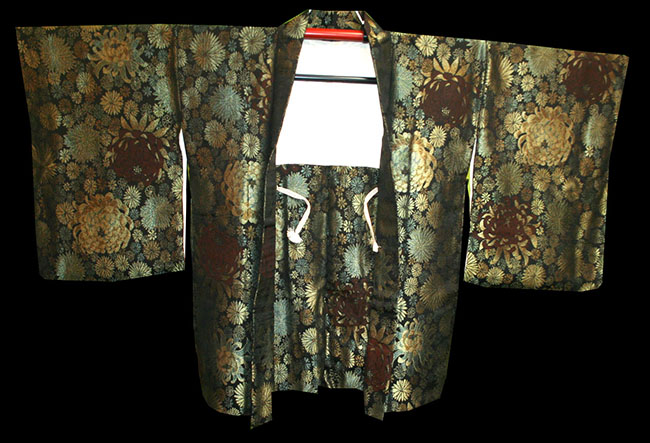 detail 1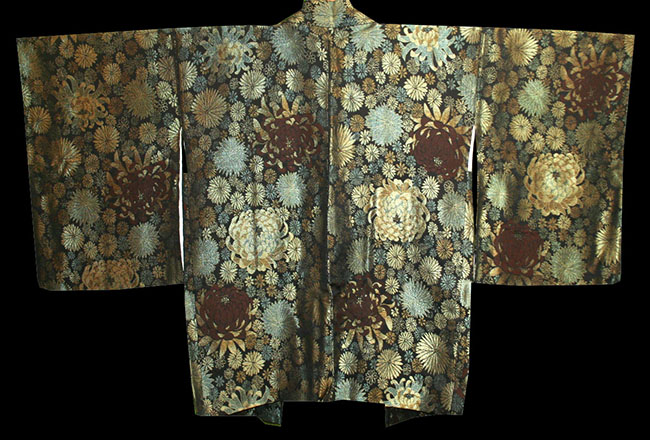 detail 2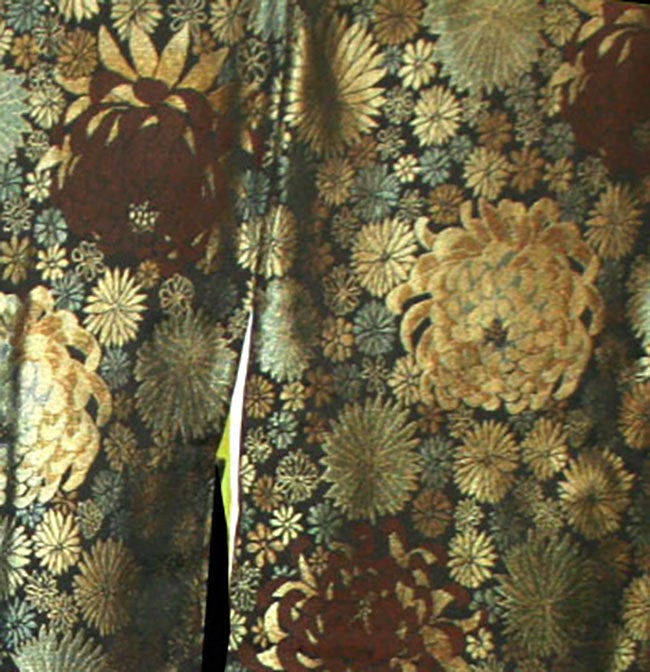 detail 3