Item #25439 - Whole Kimono (Childrens)
description
This is a beautiful girl's kimono. It is two toned orange silk with large orange chrysanthemums. The flowers are outlined in metallic gild and the main flower on the lower front is heavily embroidered. It measures 46 inches from sleeve edge to sleeve and and it is 50 inches in length. It would fit an average 10 to 12 year old girl.
condition
Excellent (no faults or marks)
dimensions
50 x 46 inches (127 x 116.84cm)
keywords
flowers and floral
price
$82.32 USD
SPECIAL!
$54.88 USD
full length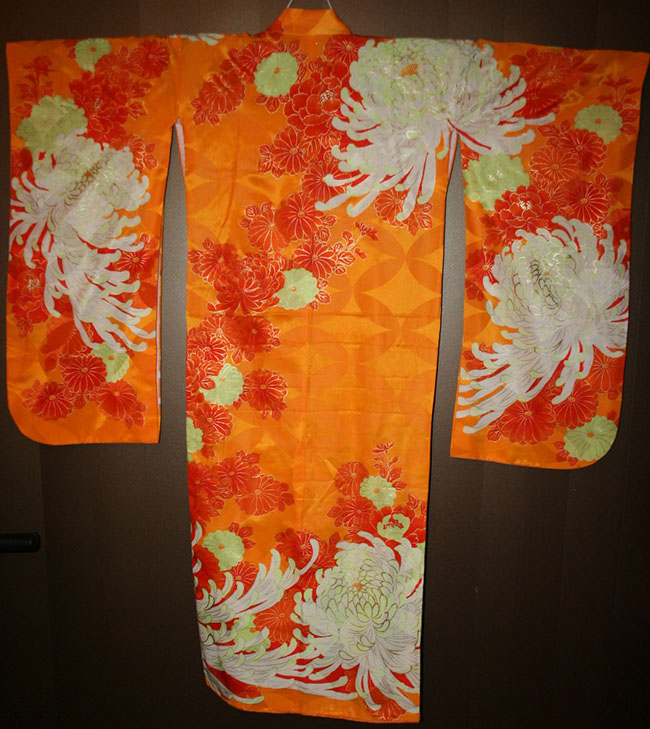 detail 1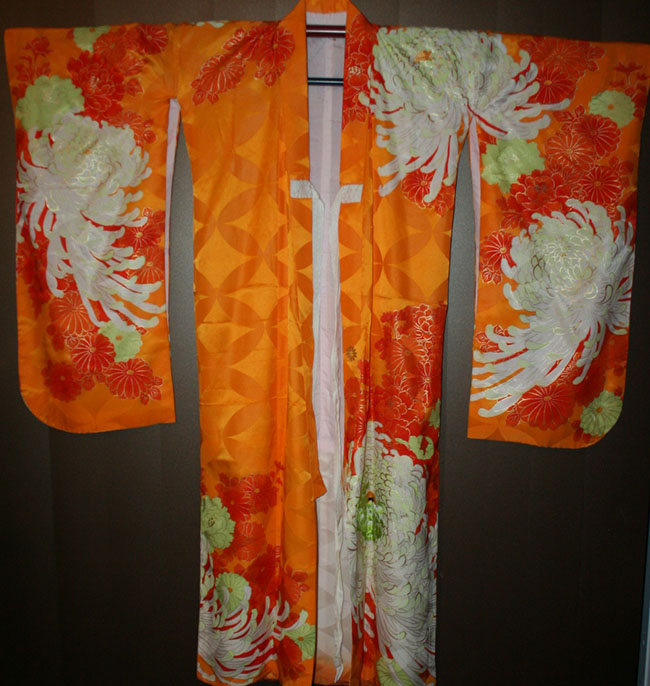 detail 2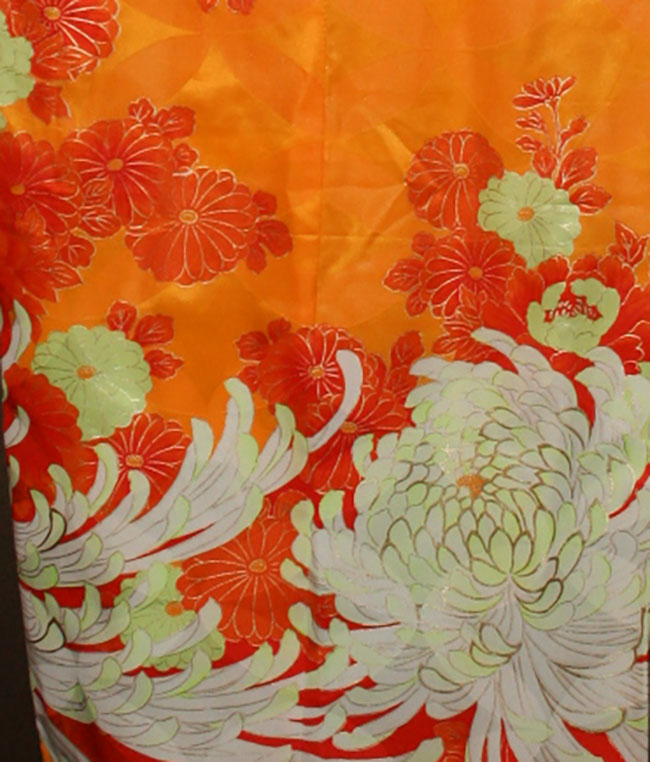 detail 3