Item #25374 - Whole Kimono (Womens)
description
This is a beautiful glossy golden yellow silk kimono with elegantly long sleeves.The large white flowers are highlighted with metallic silver outlines. This kimono also has a self woven design. It is lined with white silk. It would be lovely to wear or great to display. It is 62 inches in length and 51 inches from sleeve edge to sleeve edge.
condition
Good (there are some small brown marks on the lining, on the lower and upper left sleeve and the lower back left edge. these marks are small and hardly noticeable on the glossy silk)
dimensions
62 x 51 inches (157.48 x 129.54cm)
keywords
flowers and floral
price
$153.64 USD
SPECIAL!
$106.08 USD
full length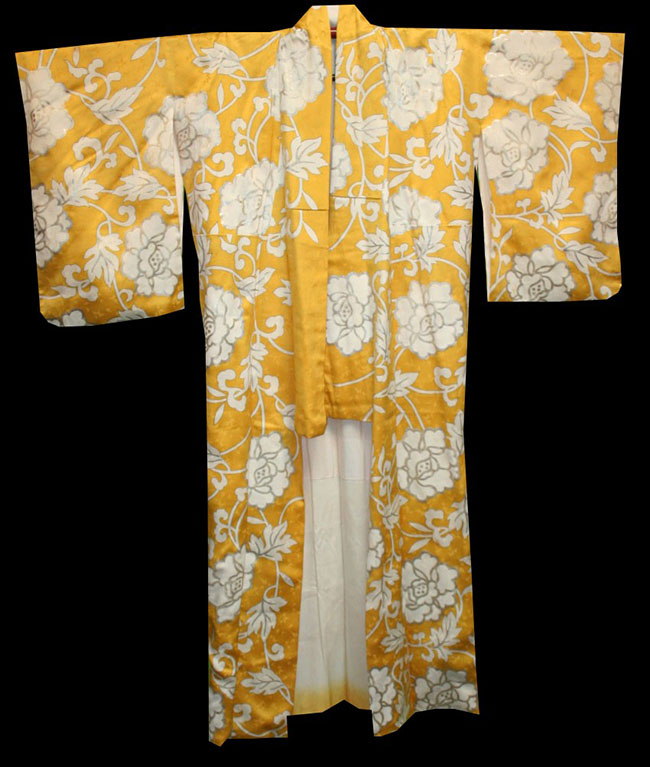 detail 1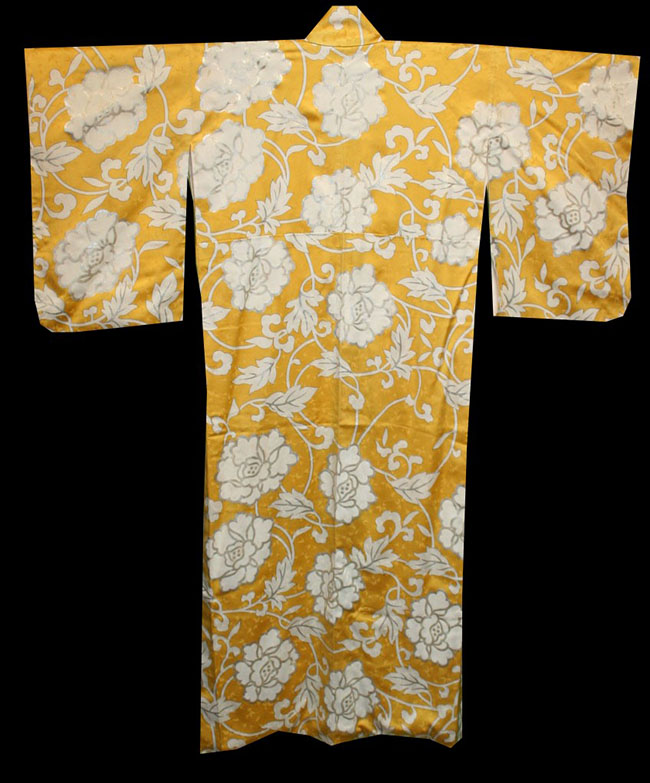 detail 2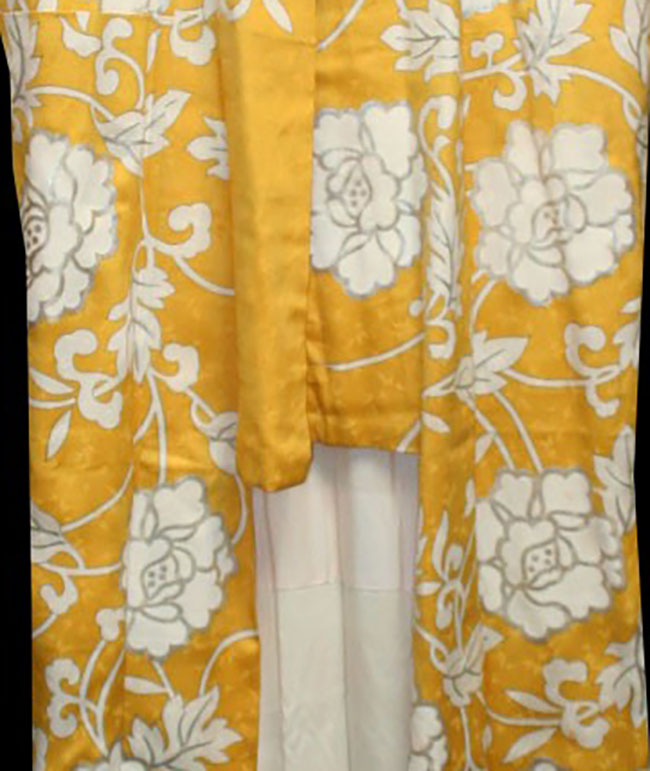 detail 3