Item #25373 - Whole Kimono (Womens)
description
This is a gorgeous vintage meisen silk kimono in autumn colours. It is very soft both inside and out and would be lovely to wear or great to display. It is lined in a soft cream vintage cotton. It is 57 inches in length and 50 inches from sleeve edge to sleeve edge.
condition
Average (there are a few marks on the back lining, a few marks on the lower back outer and a few areas of split fabric on lower back - however rest of fabric appears to be quire strong)
dimensions
57 x 50 inches (144.78 x 127cm)
price
$131.69 USD
SPECIAL!
$73.16 USD
full length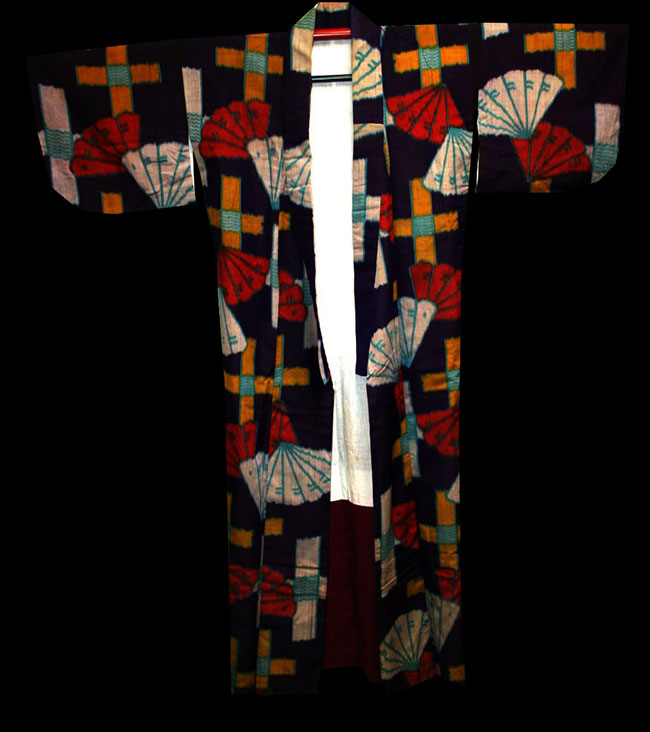 detail 1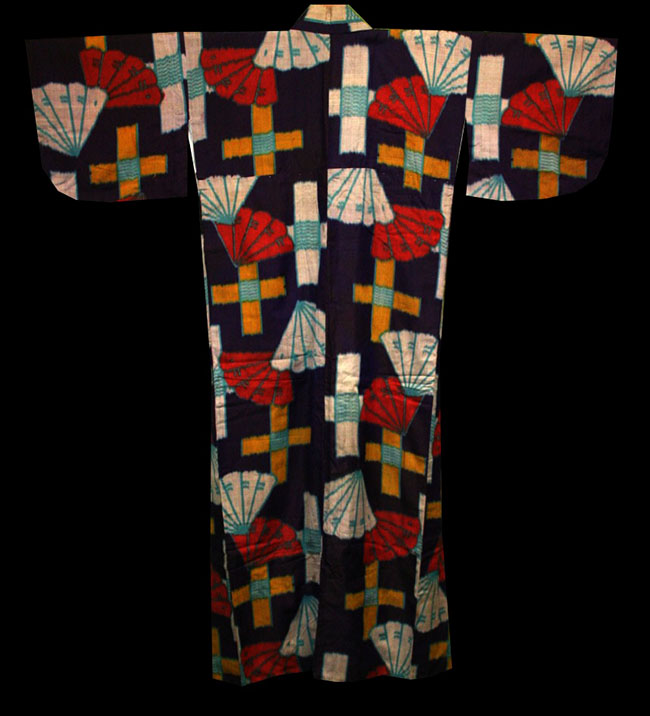 detail 2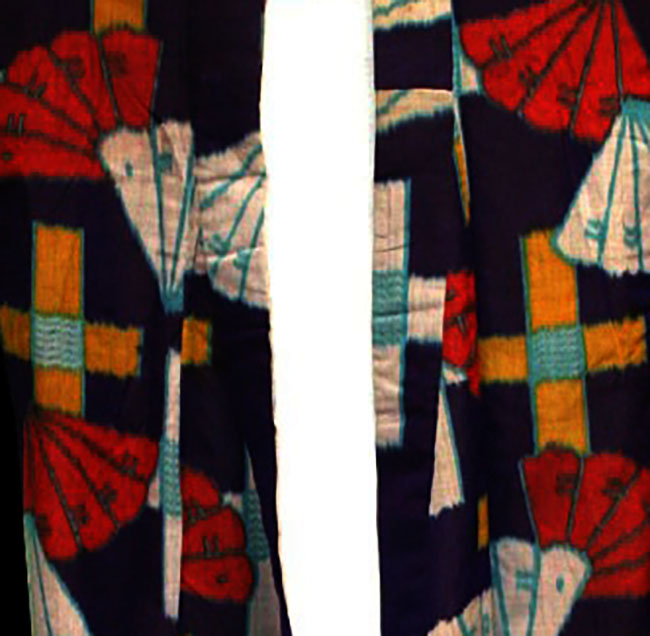 detail 3