Item #25311 - Haori (Womens)
description
Stunning vintage silk Japanese haori with bright blue roses dyed on a black background. This silk fabric has a very fine background pattern woven all over in a single gold thread to add a rich but subtle feeling of luxury. It is lined in a white silk with self pattern and the garment falls gracefully. It is 34 inches in length and measures 50 inches from sleeve edge to sleeve edge.This is a silky soft garment which would be easy and comfortable to wear. It is finished with hand woven blue and white silk haori ties.
fabric type
Silk (dyed design)
condition
Excellent (nice clean condition)
dimensions
34 x 50 inches (86.36 x 127cm)
keywords
flowers and floral, roses
price
$91.42 USD
SPECIAL!
$81.63 USD
full length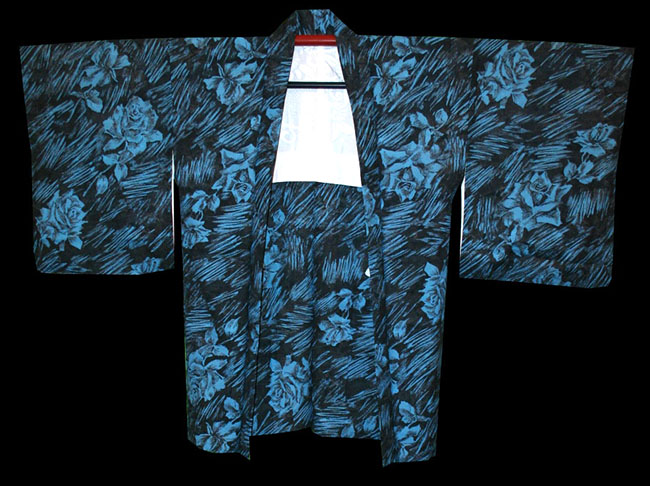 detail 1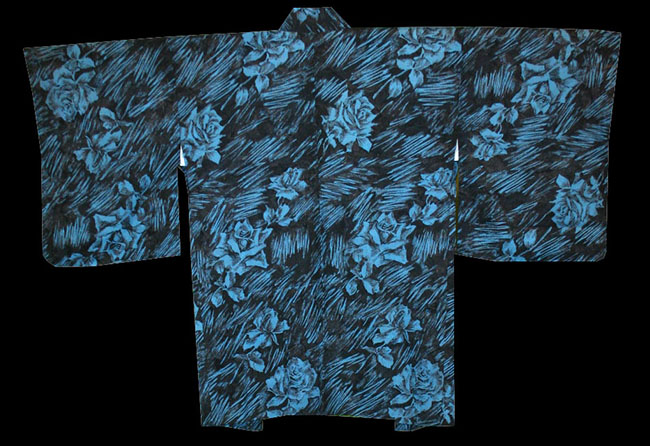 detail 2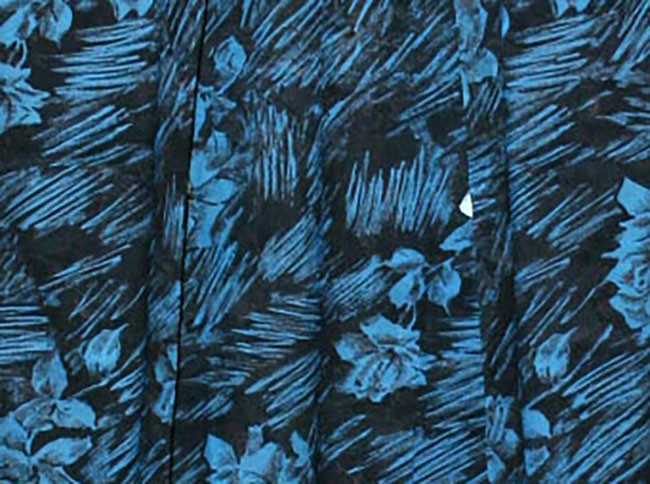 detail 3