Item #25305 - Whole Kimono (Womens)
description
Stunning smooth blue silk kimono with dyed rose designs. The lovely blue silk has a woven all-over self pattern.It is lined with cream and yellow silk. It is 66 inches long and measure 52 inches from sleeve cuff to cuff. It would be glorious to wear or to display.
fabric type
Silk (dyed design)
condition
Good (the outer fabric is in excellent condition, but some of the cream lining, although strong, has aged and has some age spots along the centre back, hence the reduced price. these are not visible when worn.)
dimensions
66 x 52 inches (167.64 x 132.08cm)
keywords
flowers and floral, roses
price
$134.65 USD
SPECIAL!
$100.02 USD
full length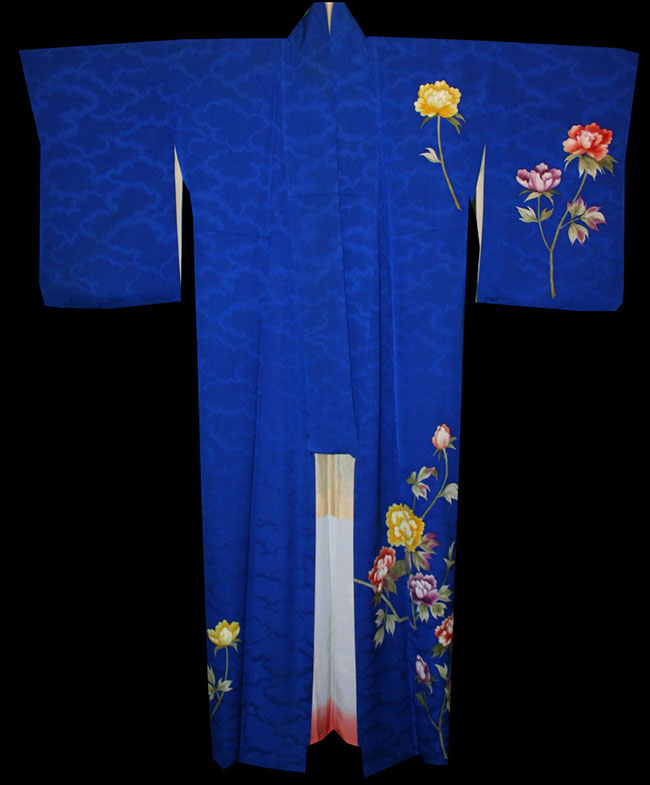 detail 1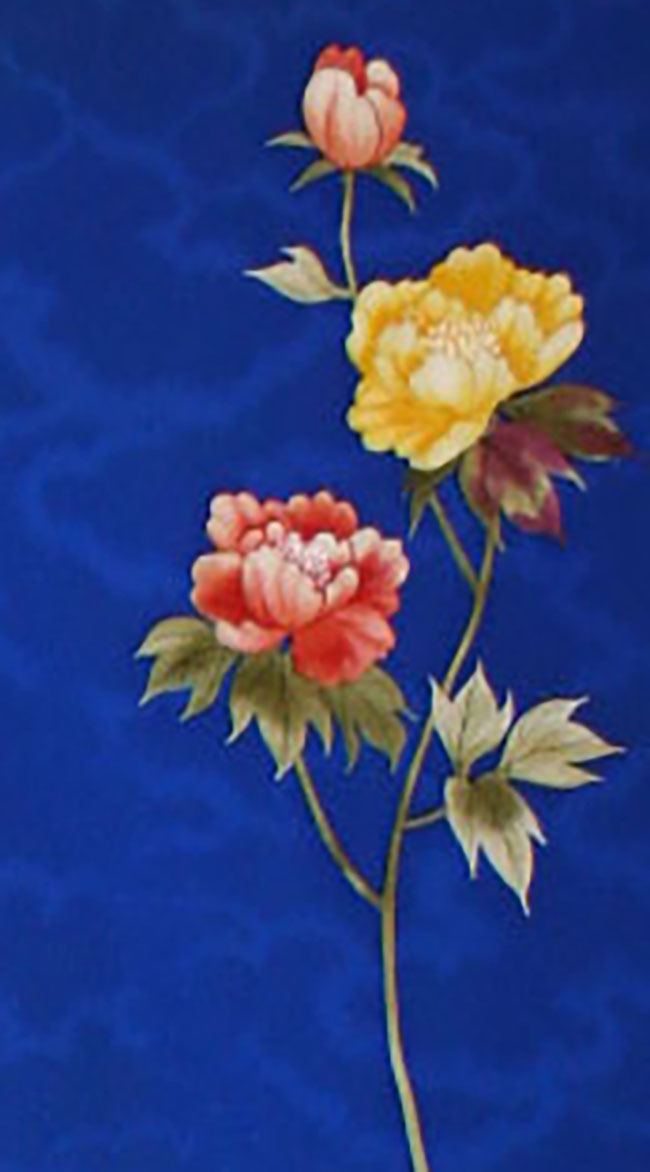 detail 2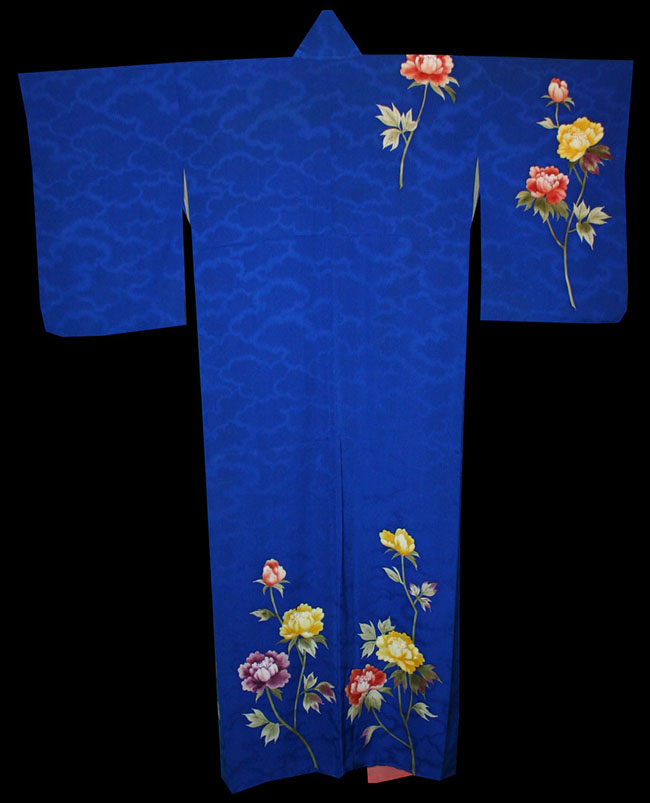 detail 3