Item #25016 - Furoshiki
description
Green/grey small fukusa with woven temple in a forest. The reverse is a red silk with self woven pattern.The fukusa is finished with 4 tassels.
condition
Good (the front is in excellent condition but there are a few dark marks on the reverse)
dimensions
11 x 11 inches (27.94 x 27.94cm)
price
$30.78 USD
SPECIAL!
$21.54 USD
full length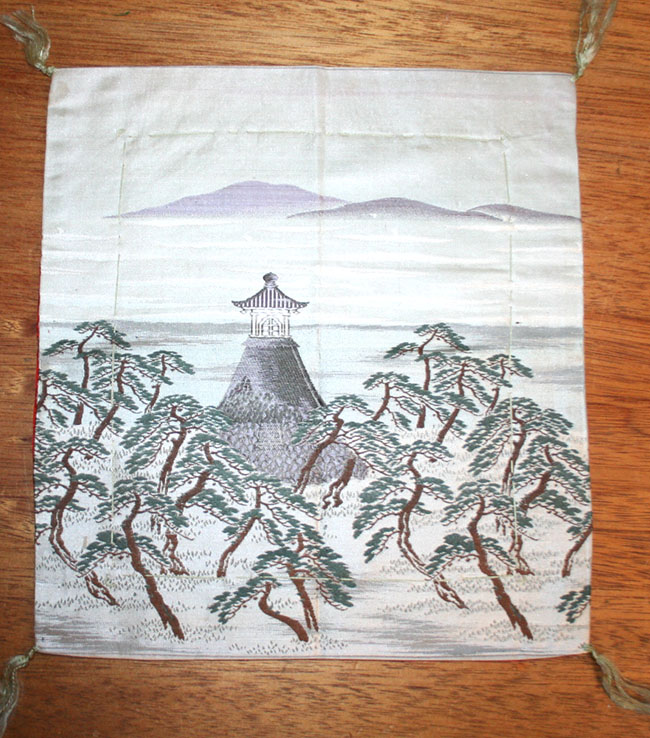 detail 1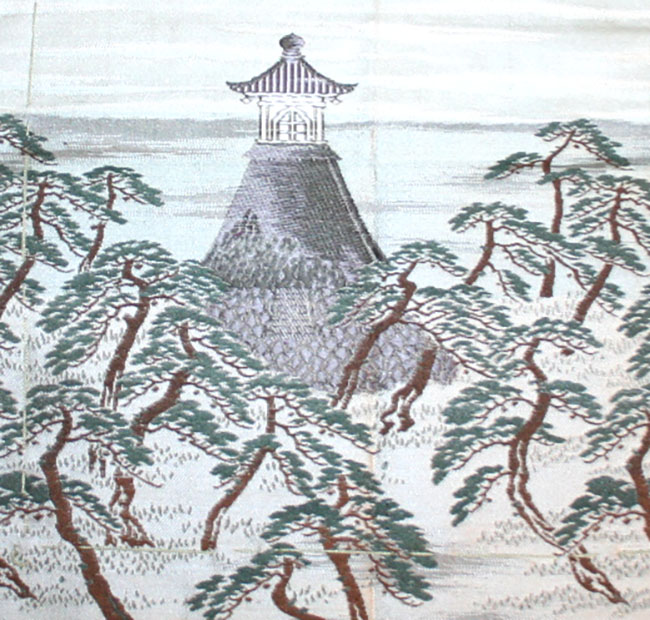 detail 2