Item #25010 - Haori (Womens)
description
Smooth black soft haori with self woven pattern and woven metallic silver and gold stream design. It has a cream silk lining with self woven ornate pattern. It is 34 inches in length and measures 50 inches from sleeve edge to sleeve edge.
condition
Excellent (nice clean condition)
dimensions
34 x 50 inches (86.36 x 127cm)
price
$103.53 USD
SPECIAL!
$89.25 USD
full length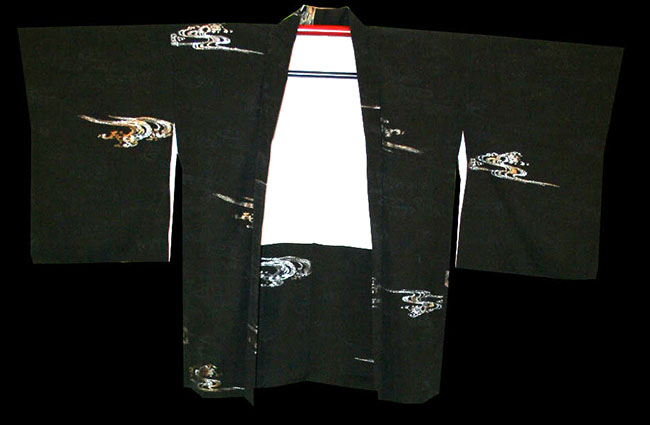 detail 1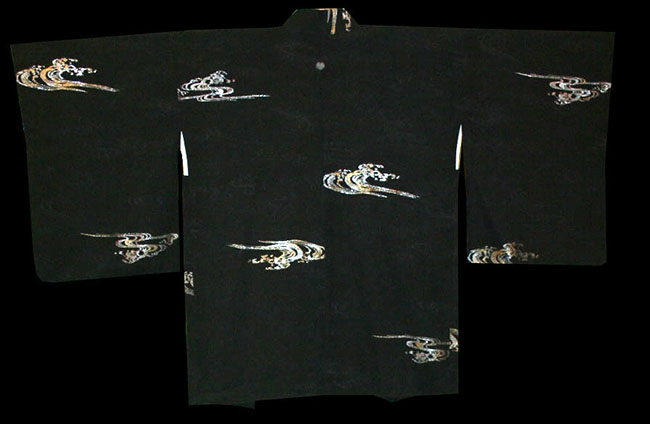 detail 2