Item #24430 - Miscellaneous
description
This is a beautiful vintage Japanese silk tapestry with a Japanese floral design.There are some fine gold threads throughout. A lovely piece to frame or incorporate into another piece.
fabric type
Not applicable
condition
Excellent (there are a few tiny holes on onre edge which has not be stitched.)
dimensions
8 x 10 inches (20.32 x 25.4cm)
price
$49.58 USD
SPECIAL!
$36.61 USD
full length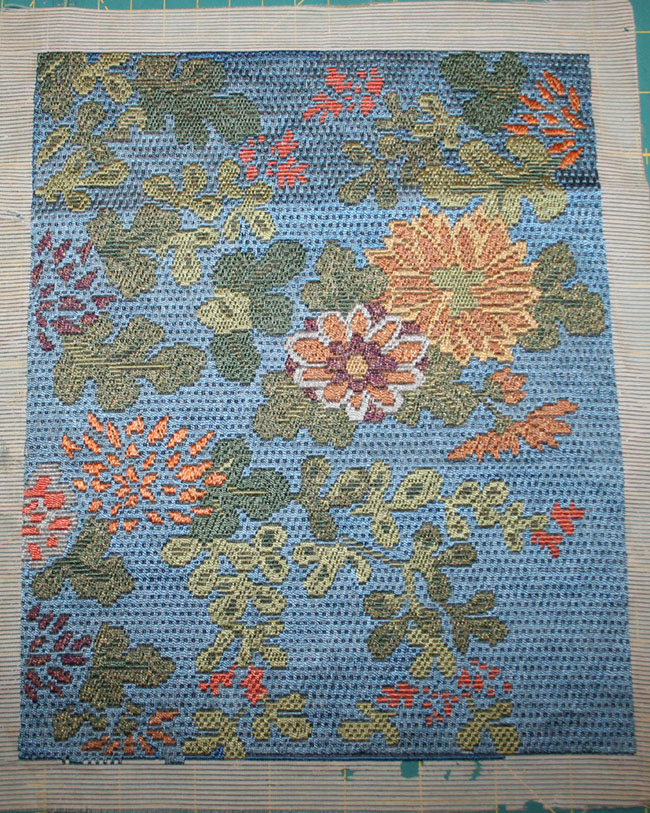 detail 1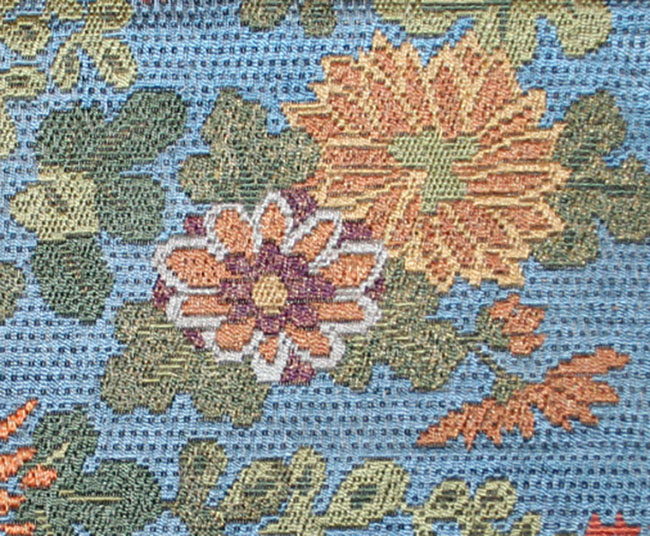 detail 2