Item #24262 - Haori (Womens)
description
Pretty black silk haori with beautiful all over floral design. It is 31 inches in length and 50 inches from sleeve edge to sleeve edge. A beautiful garment to wear or display.
condition
Excellent (nice, clean condition )
dimensions
31 x 50 inches (78.74 x 127cm)
keywords
flowers and floral
price
$74.80 USD
SPECIAL!
$64.60 USD
full length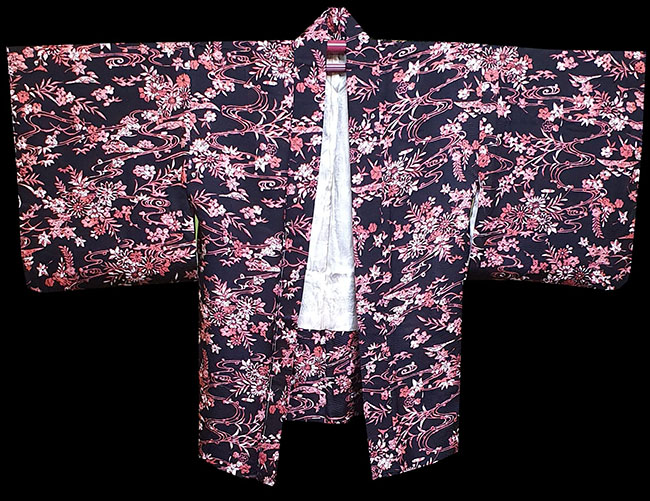 detail 1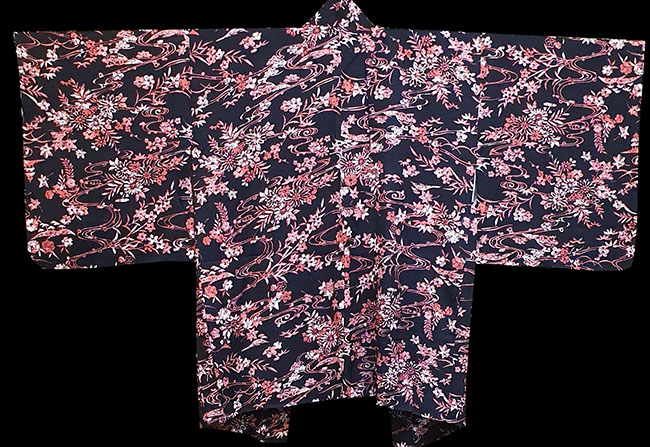 detail 2