Item #24256 - Haori (Womens)
description
This is a smooth black haori with woven designs in lacquered and silver threads. It is 33 inches in length and 51 inches from sleeve edge to sleeve edge. Note the beautiful vintage silk lining which has a few faint marks along the central seam but otherwise in good condition..
condition
Good (nice, clean condition but with a few faint marks on the lining.)
dimensions
33 x 51 inches (83.82 x 129.54cm)
price
$83.21 USD
SPECIAL!
$59.91 USD
full length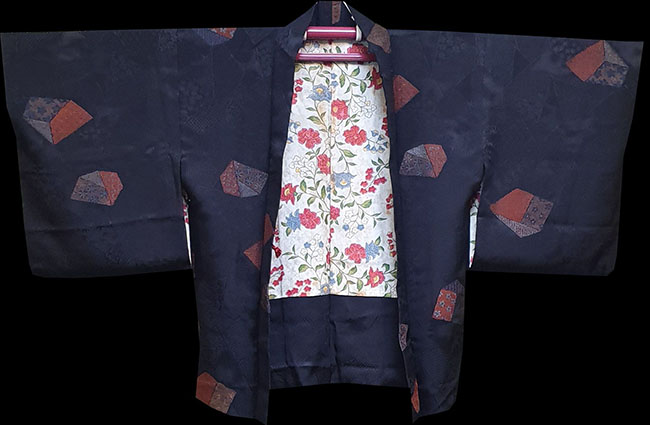 detail 1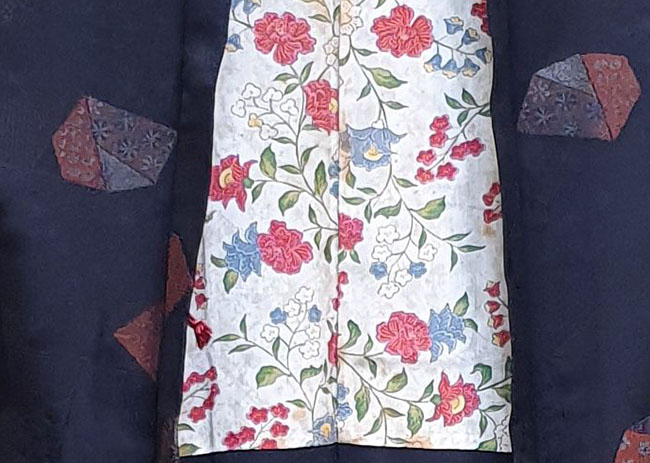 detail 2