Item #24011 - Specialty Pieces
description
This is an antique obi sample piece. It measures 12x 20 inches. This stunning silk obi sample is very finely woven, incorporating traditional Japanese designs and fine silk threads. 1890s - 1920s. Fabulous for the textile collector or display.
condition
Excellent (nice clean condition with no obvious faults)
dimensions
20 x 12 inches (50.8 x 30.48cm)
price
$91.54 USD
SPECIAL!
$61.02 USD
full length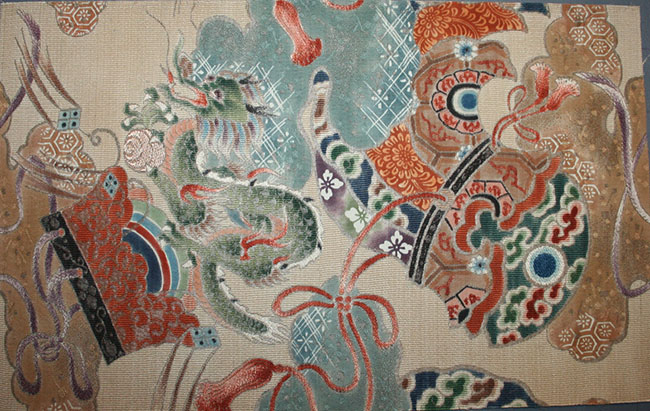 detail 1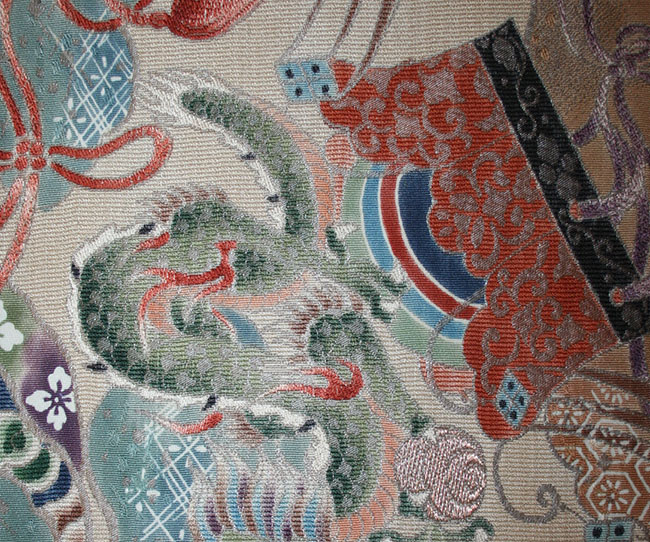 detail 2