Item #23625 - Whole Kimono (Womens)
description
Black meisen silk kimono with grey floral design. This beautiful ikat silk kimono is soft to the touch and is unlined. It would be comfortable to wear or gorgeous to display. It is 63 inches long and 50 inches from cuff to cuff.
fabric type
Silk (dyed design)
condition
Excellent (in perfect condition and appears to be unworn)
dimensions
63 x 50 inches (160.02 x 127cm)
keywords
ikat, meisen, flowers and floral
price
$99.55 USD
SPECIAL!
$85.33 USD
full length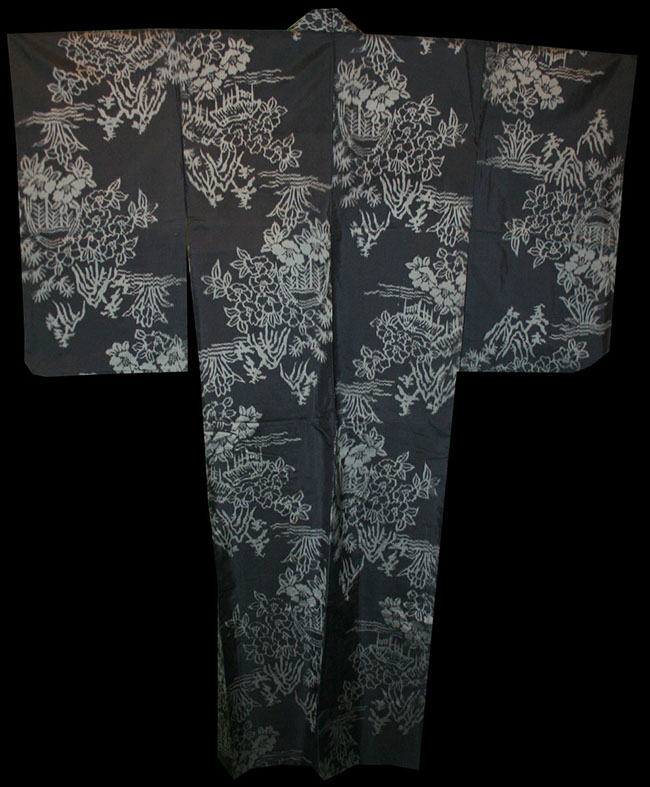 detail 1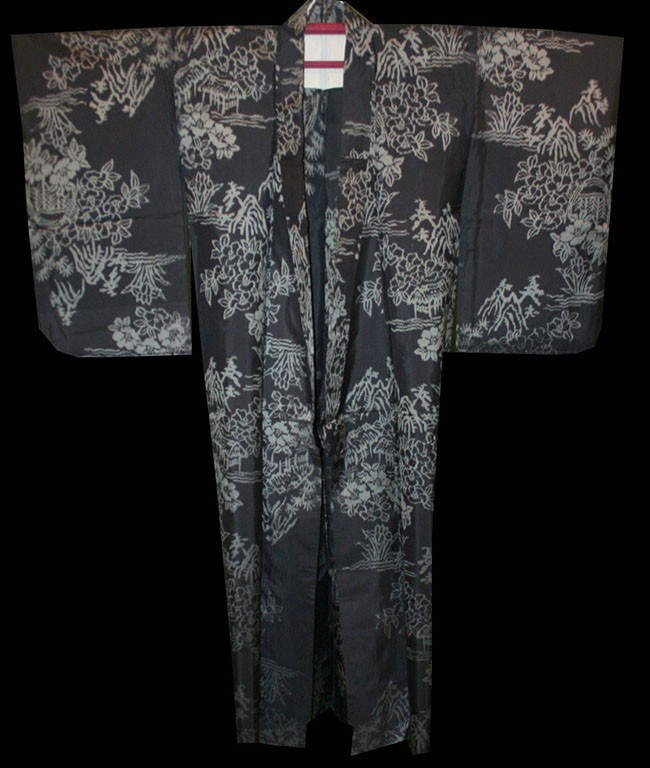 detail 3