Item #23622 - Whole Kimono (Womens)
description
Beautiful vintage silk kimono from the 1940's -50's. The soft silk has both a woven and dyed traditional floral design. The white floral design appears to be woven, but is, in fact, dyed with applied metallic gold centres. The lining is fine cream and pink silk whilst the sleeves are lined in red. It would be luxurious to wear or gorgeous to display. It is 60 inches long and 50 inches from cuff to cuff.
fabric type
Silk (dyed design)
condition
Good (this kimono is in great condition but there are two marks on the inner left lower lining which cannot be seen when worn or displayed.)
dimensions
60 x 55 inches (152.4 x 139.7cm)
keywords
chrysanthemums, flowers and floral
price
$105.02 USD
SPECIAL!
$90.02 USD
full length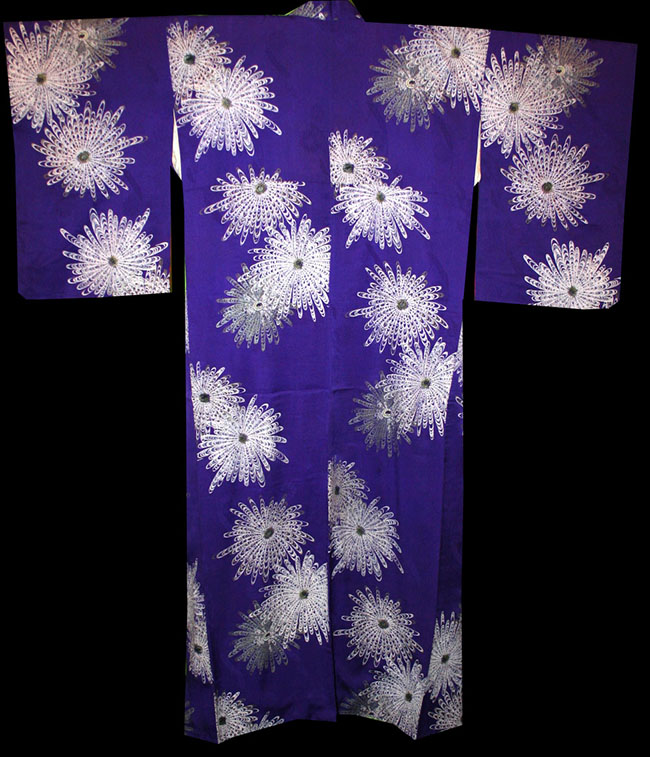 detail 1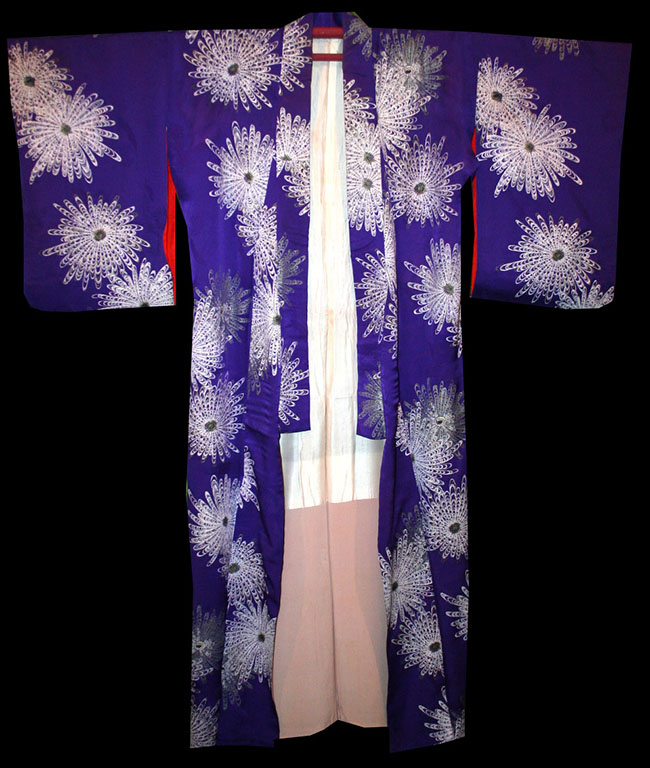 detail 3