Item #23419 - Whole Kimono (Womens)
description
Vintage brown silk kimono with dyed stripes and interesting floral design.The cream and orange silk lining contrasts well. This garment would be lovely to wear or display. It is 58 inches long and 50 inches from cuff to cuff.
fabric type
Silk (dyed design)
condition
Good (nice clean condition)
dimensions
58 x 50 inches (147.32 x 127cm)
keywords
stripes, flowers and floral
price
$120.05 USD
SPECIAL!
$89.18 USD
full length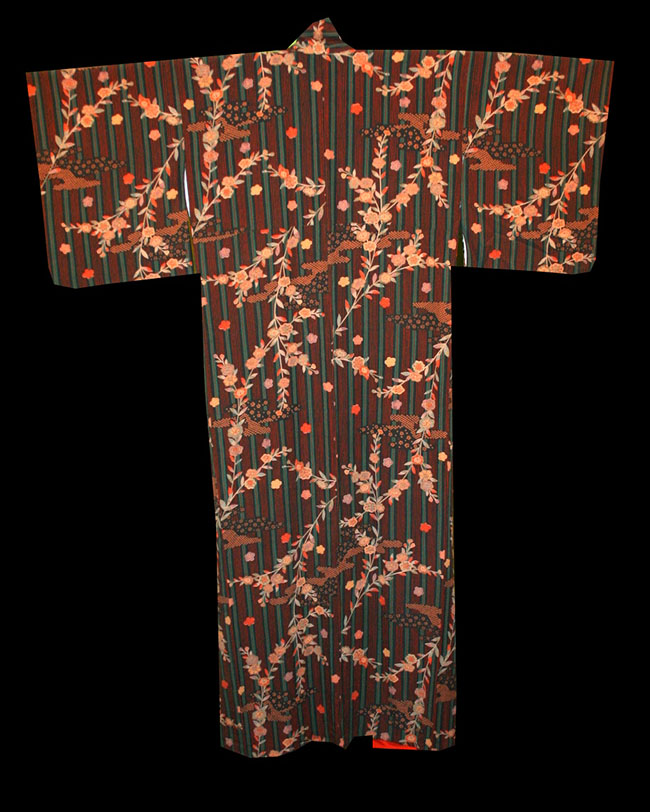 detail 1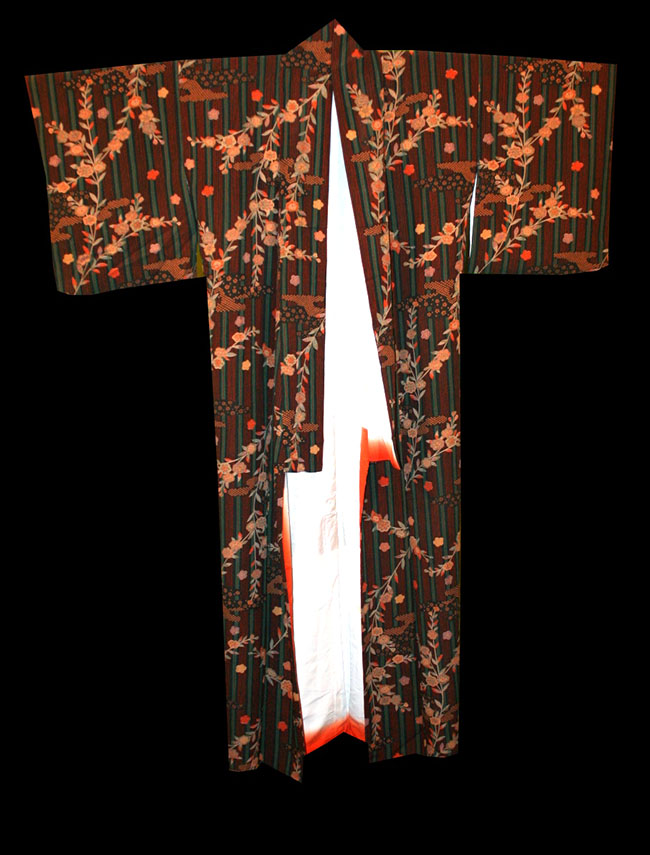 detail 2