Item #22742 - Whole Kimono (Womens)
description
Modern cream silk kimono with all over woven pattern The silk is quite soft with a dyed butterfly pattern. The inside is a cream silk. It is 64 inches long and 52 inches from sleeve cuff to sleeve cuff. Lovely to wear or display.
fabric type
Silk (dyed design)
condition
Good (nice clean condition but with a few minor faint dots centre front)
dimensions
64 x 52 inches (162.56 x 132.08cm)
price
$119.19 USD
SPECIAL!
$79.46 USD
full length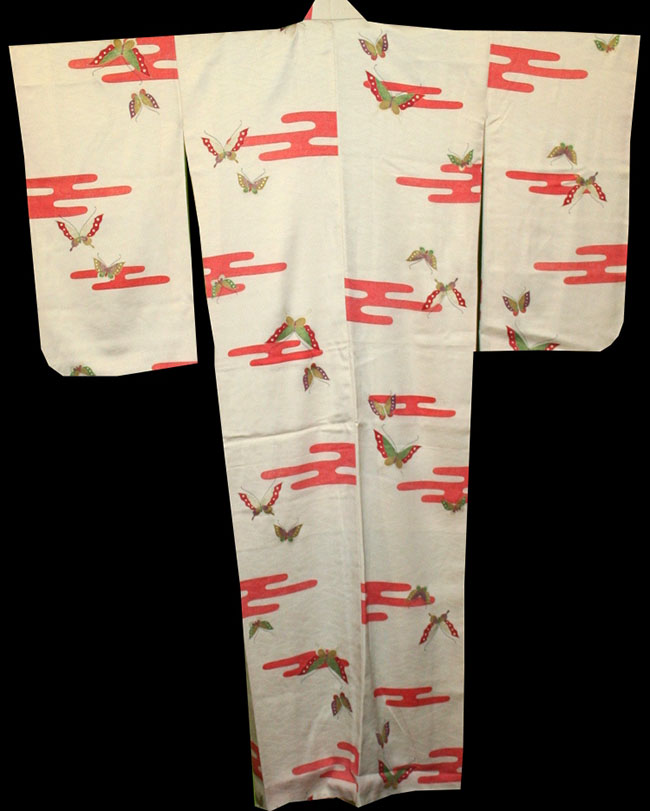 detail 1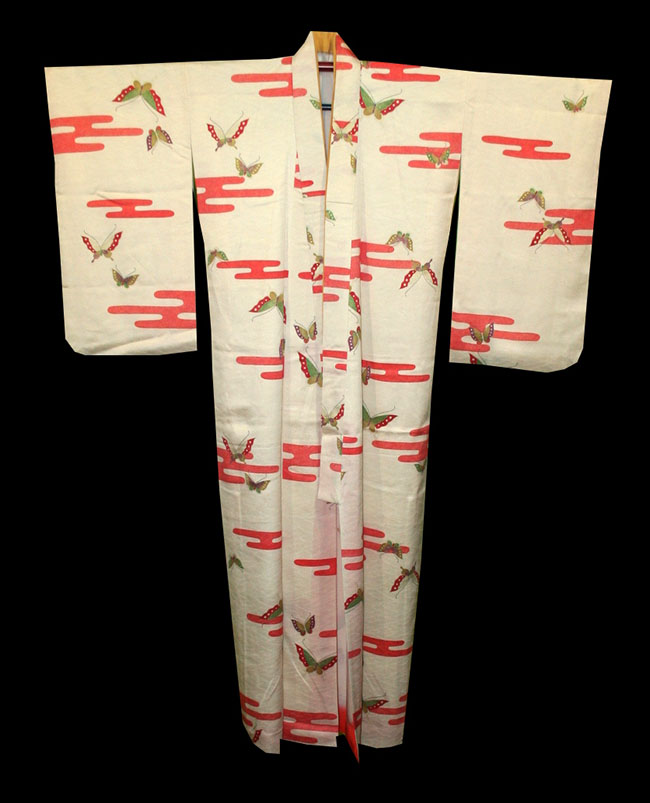 detail 2