Item #22740 - Whole Kimono (Womens)
description
Dark blue crepe like silk with all over dyed pattern of chrysanthemums. The inside is a cream coloured silk with an orange dye around the edges. It is 60 inches long and 50 inches from sleeve cuff to sleeve cuff. Lovely to wear or display.
fabric type
Silk (dyed design)
condition
Good (outside is excellent but there are several marks on the lining)
dimensions
60 x 50 inches (152.4 x 127cm)
keywords
flowers and floral, chrysanthemums
price
$107.27 USD
SPECIAL!
$75.49 USD
full length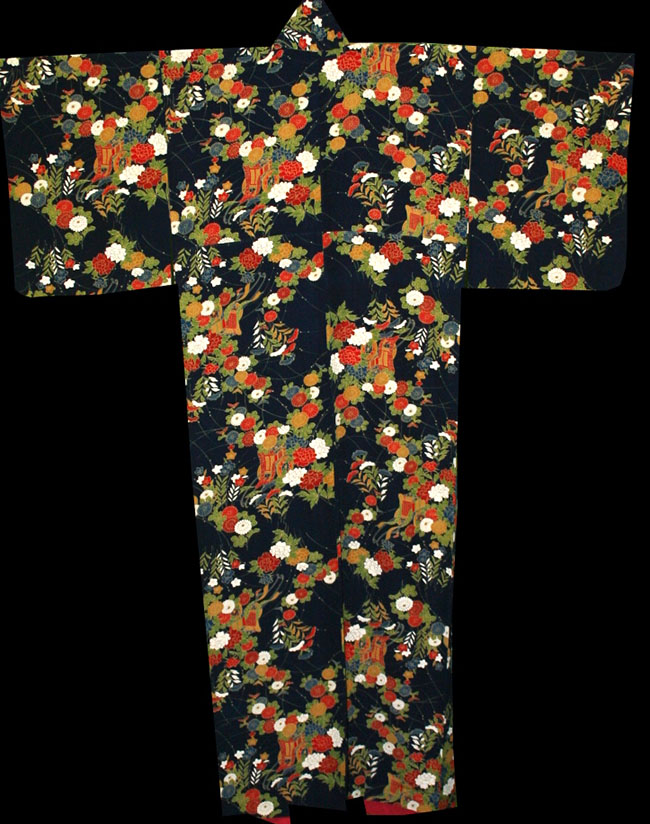 detail 1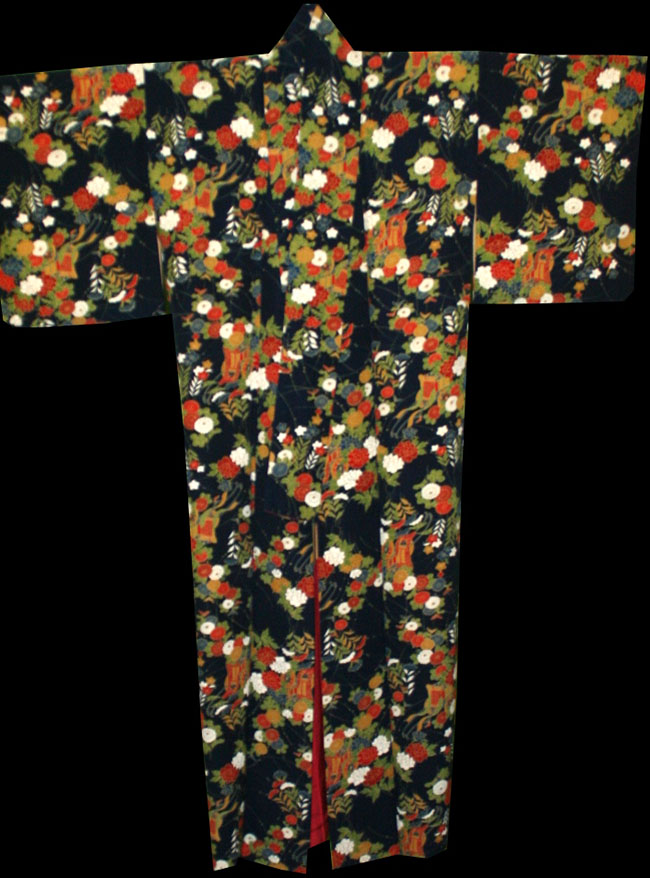 detail 2