Item #22306 - Haori (Womens)
description
Stunning smooth black silk haori with pretty hand pained blossom design with some hand embroidered highlights. It has a colourful lining. It is 35 inches in length and 50 inches from sleeve edge to sleeve edge.
fabric type
Silk (dyed design)
condition
Excellent (nice clean condition with no obvious faults)
dimensions
35 x 50 inches (88.9 x 127cm)
keywords
blossoms, flowers and floral
price
$139.06 USD
SPECIAL!
$119.19 USD
full length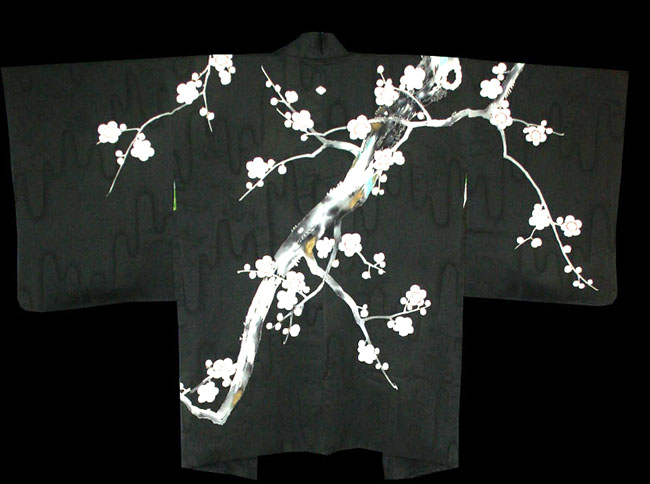 detail 1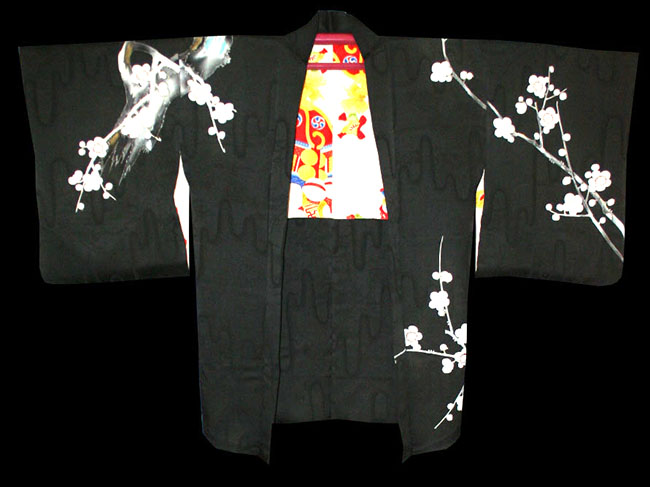 detail 2