Item #22170 - Haori (Womens)
description
Beautiful vintage dusty pink silk with dyed flowers in cream. The silk lining is stunning and sets off the entire look of this lovely vintage garment. 37 inches long and 51 inches from sleeve edge to sleeve edge. Note the long sleeve length in keeping with age.
fabric type
Silk (dyed design)
condition
Good (there are some faint marks on the left upper front. may respond to cleaning but still very wearable as is.)
dimensions
37 x 51 inches (93.98 x 129.54cm)
keywords
blossoms, flowers and floral
price
$111.24 USD
SPECIAL!
$71.51 USD
full length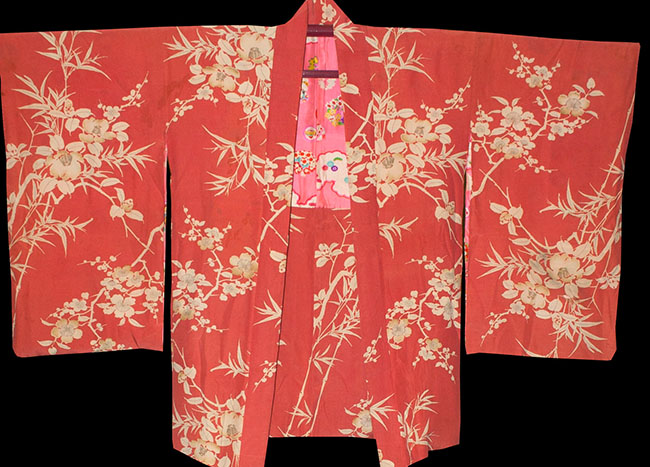 detail 1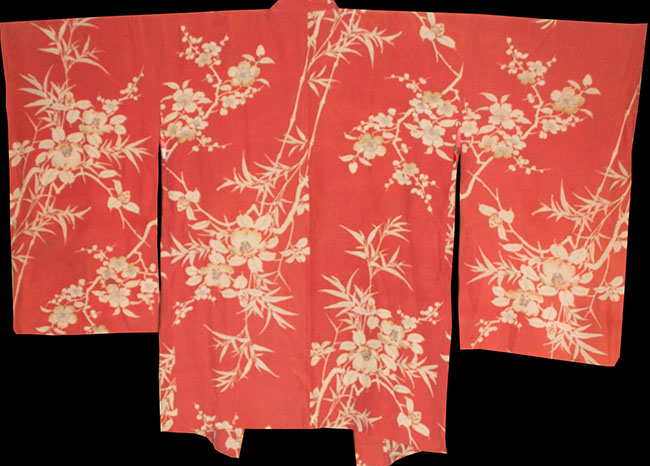 detail 2