Item #22167 - Haori (Womens)
description
Beautiful soft silk Michiyuki Coat with an all over shibori design. Mostly black and white in colour with some colourful shibori dots along the border. It is lined in a cream and pale pink silk with same fabric ties. 35 inches long and 50 inches from sleeve edge to sleeve edge.
fabric type
Silk (dyed design)
condition
Excellent (excellent except some small mark on back left lining)
dimensions
35 x 50 inches (88.9 x 127cm)
price
$107.27 USD
SPECIAL!
$95.35 USD
full length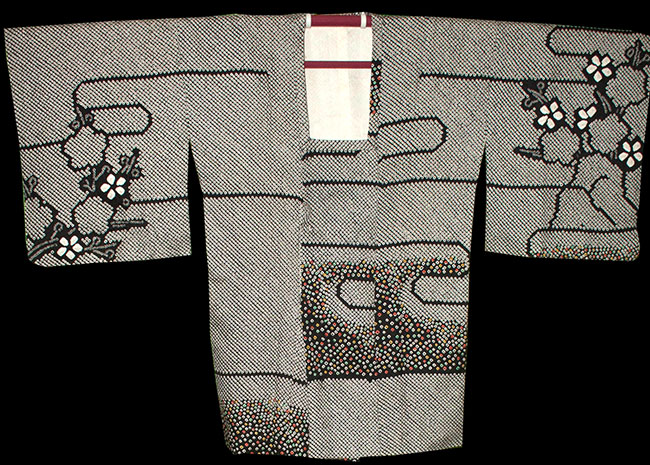 detail 1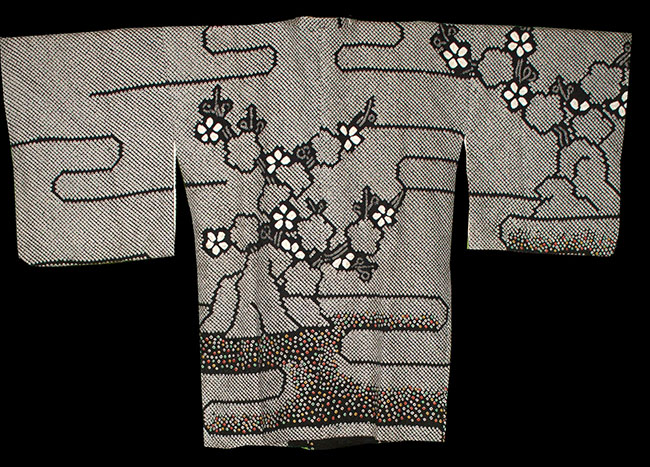 detail 2