Item #21031 - Whole Kimono (Womens)
description
This is a stunning quality silk kimono with an interesting patchwork look. However, it is not pieced as the various patterns are dyed on the same fabric. It has a lovely cream silk lining and would be luxurious to wear or fabulous as a wall decoration. It is 64 inches in length and 50 inches from cuff to cuff.
fabric type
Silk (dyed design)
condition
Good (nice, clean condition)
dimensions
64 x 50 inches (162.56 x 127cm)
keywords
flowers and floral, butterflies
price
$147.00 USD
SPECIAL!
$119.19 USD
full length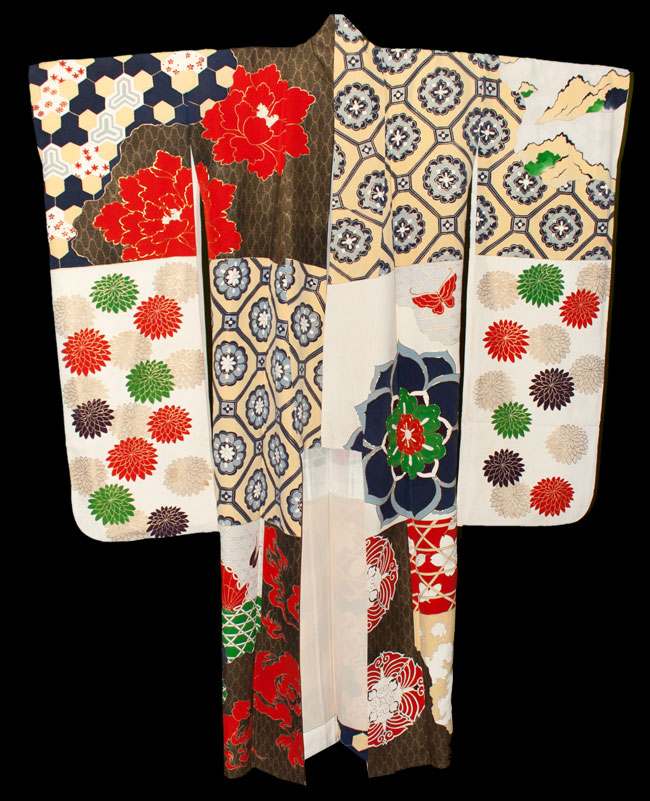 detail 1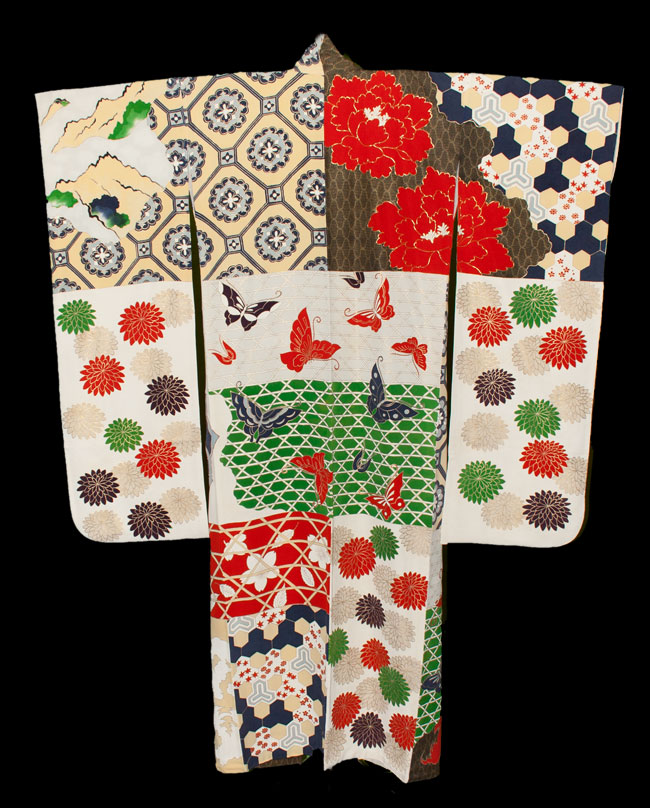 detail 2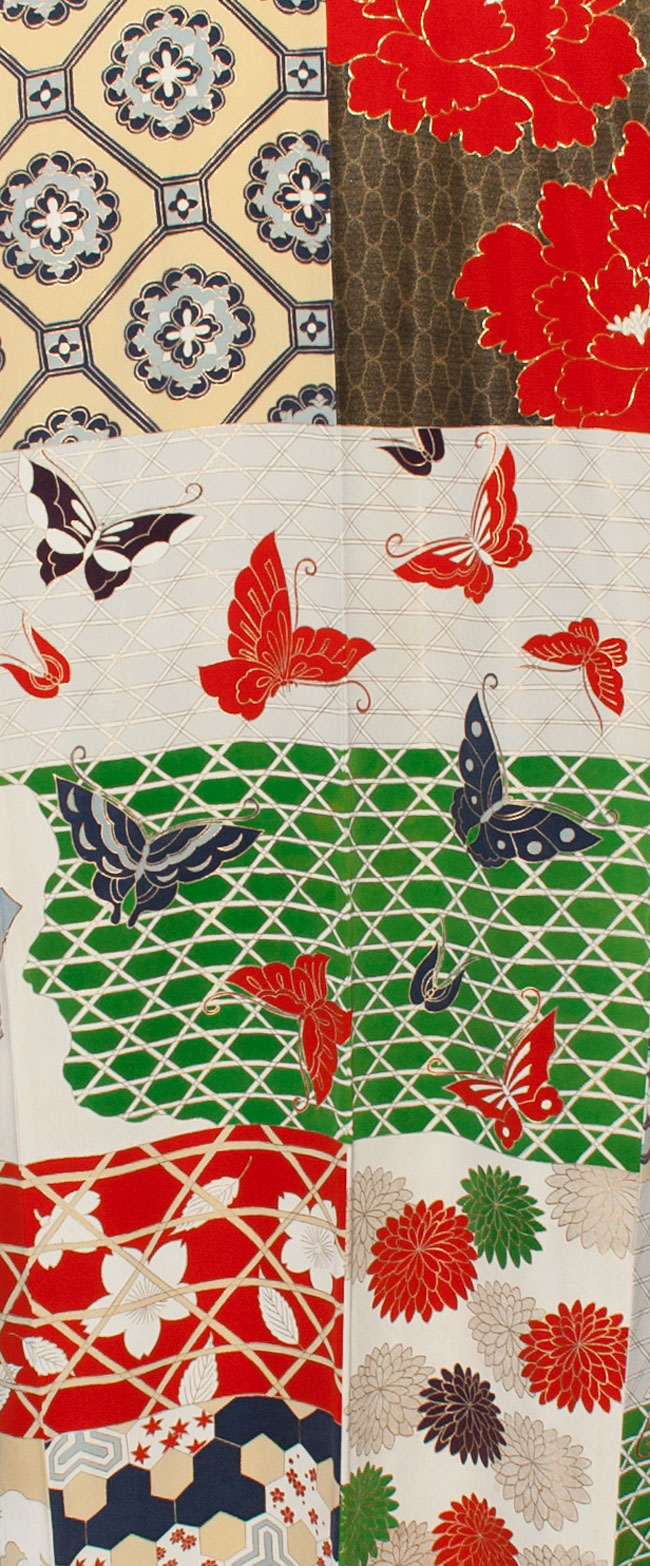 detail 3