Item #16192 - Whole Kimono (Childrens)
description
This blue girl's kimono measures 36 inches across from sleeve edge to sleeve edge and 37 inches long. It is new and comes with a lovely juban. It would fit a 6-8 year old girl and the luxurious silk would make it lovely to wear. Some of the flowers have metallic gold highlights and outlines.
fabric type
Silk (dyed design)
condition
Good (although new, there is some very minor fading on the outside area of the garment near where the garment was once on a coat hanger)
dimensions
37 x 36 inches (93.98 x 91.44cm)
keywords
flowers and floral, bridges
price
$104.40 USD
SPECIAL!
$93.60 USD
full length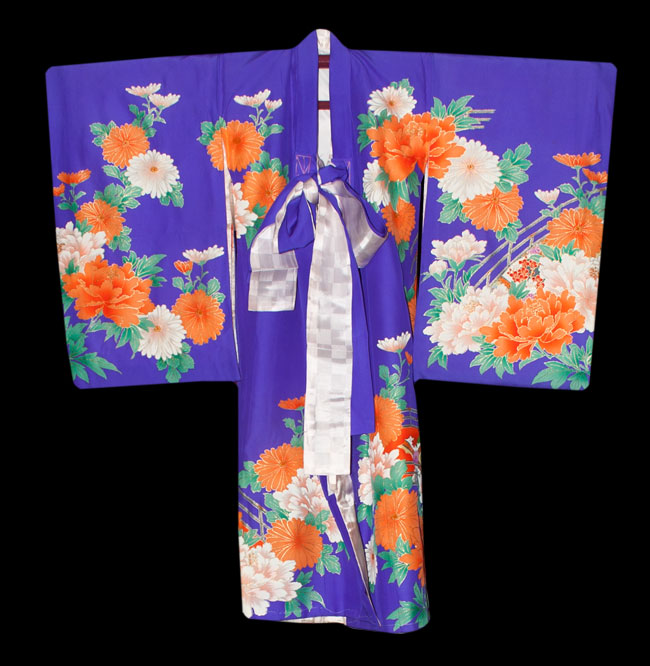 detail 1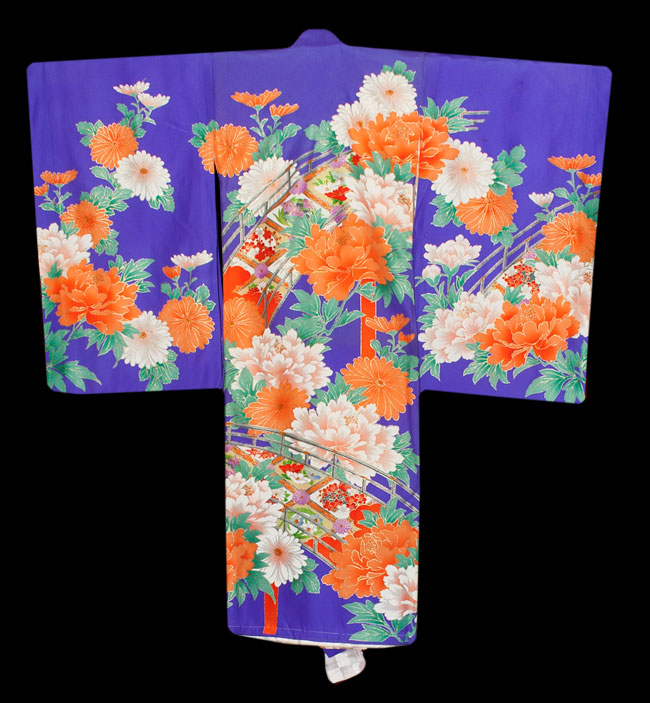 detail 2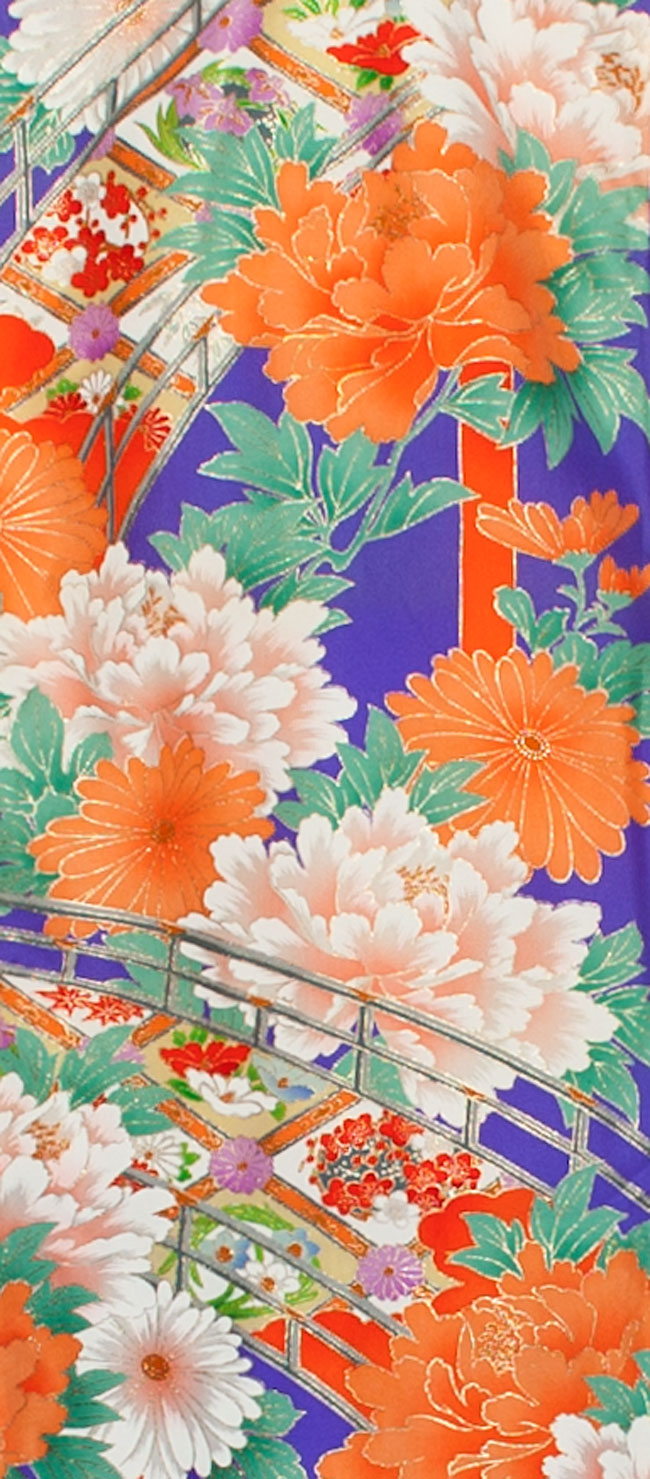 detail 3