Item #13547 - Whole Kimono (Childrens)
description
This boy's kimono would suit a 6-8 year old boy. The dyed eagle pattern on the back panel has silver couching and would look beautiful on display. The width from sleeve edge to sleeve edge is 38 inches and it is 40 inches long.
fabric type
Silk (dyed design)
condition
Good (nice, clean condition)
dimensions
40 x 38 inches (101.6 x 96.52cm)
keywords
birds, eagles, scenery
price
$73.16 USD
SPECIAL!
$54.87 USD
full length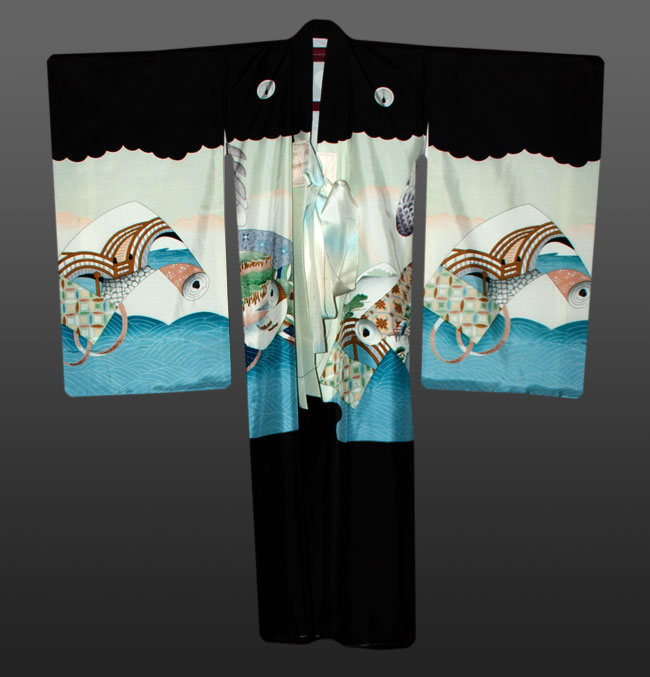 detail 1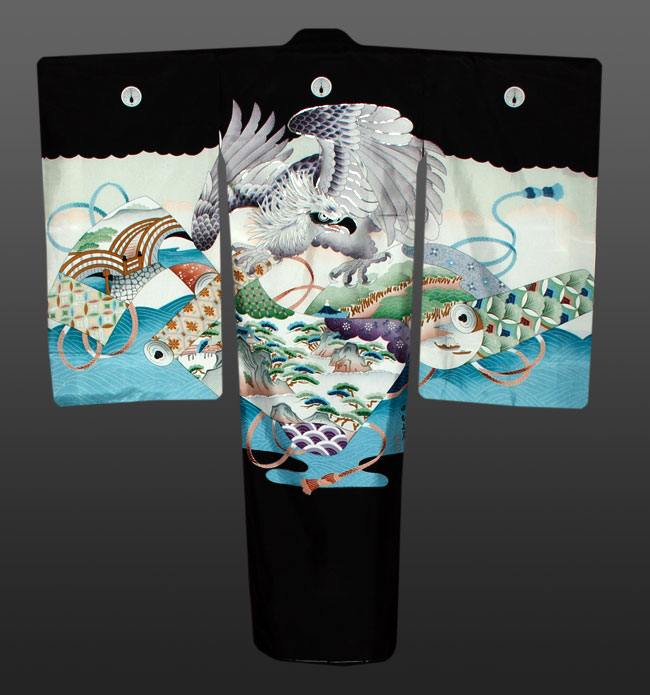 detail 2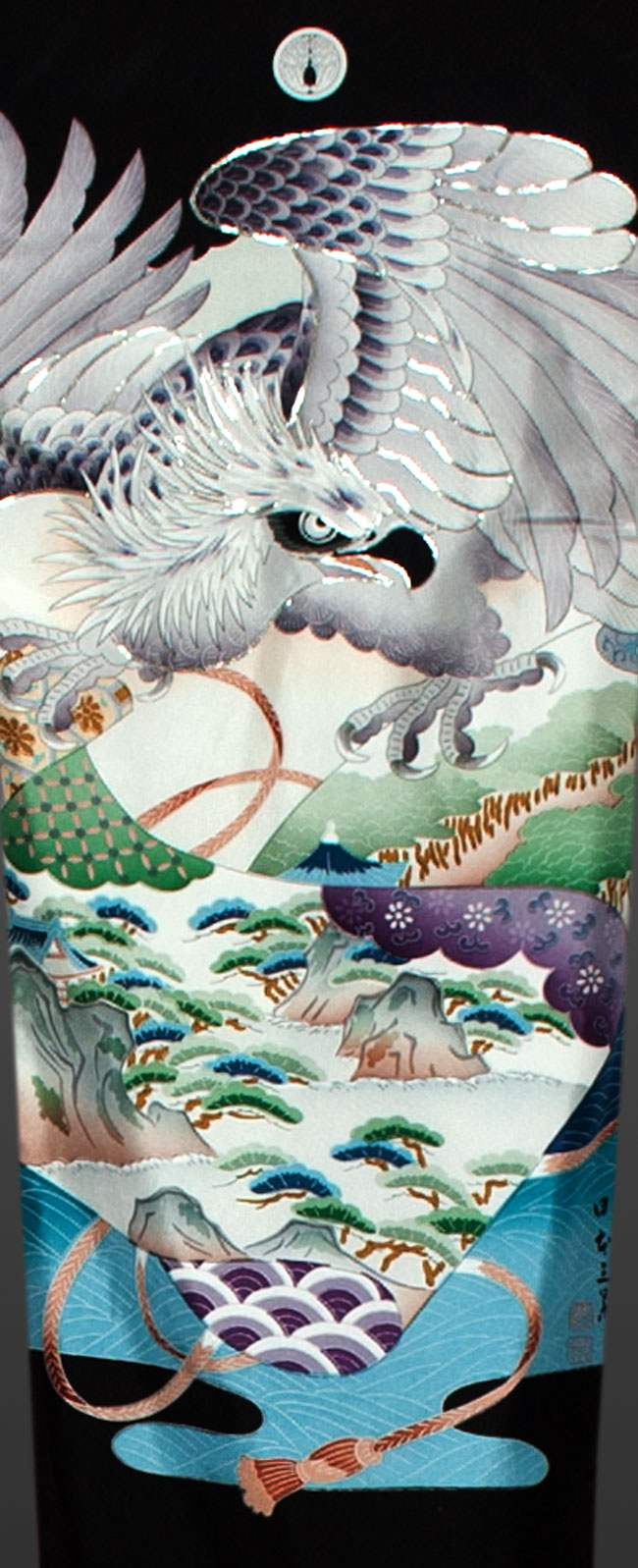 detail 3