Item #21602 - Whole Kimono (Womens)
description
Gorgeous aqua blue woman's vintage kimono with all over woven stream pattern. It also has dyed spring flowers and colourful grass design. This kimono is very soft with contrasting lining lining which makes it ideal for wearing. It is 61 inches long and 52inches from sleeve edge to sleeve edge.
condition
Excellent (nice clean condition with no obvious faults)
dimensions
61 x 52 inches (154.94 x 132.08cm)
keywords
flowers and floral, blossoms
price
$79.46 USD
SPECIAL!
$79.46 USD
full length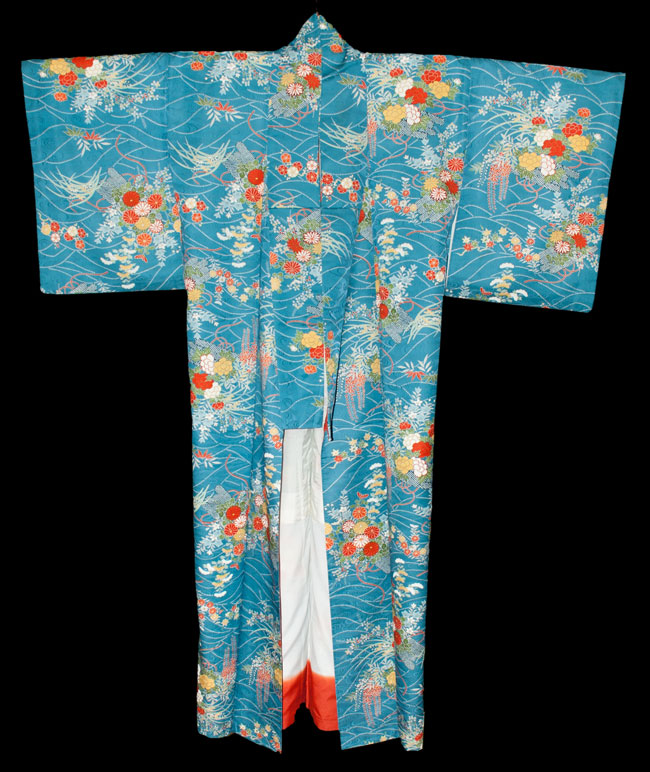 detail 1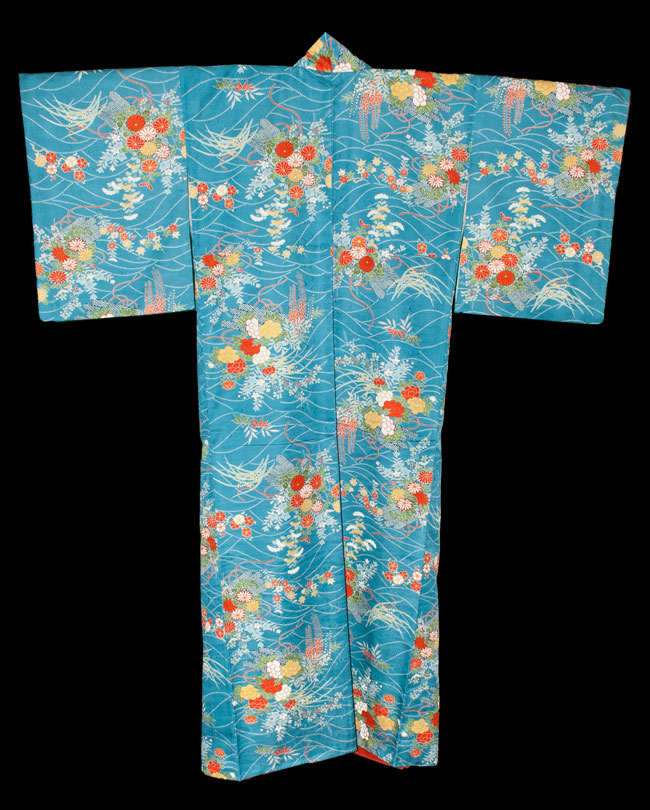 detail 2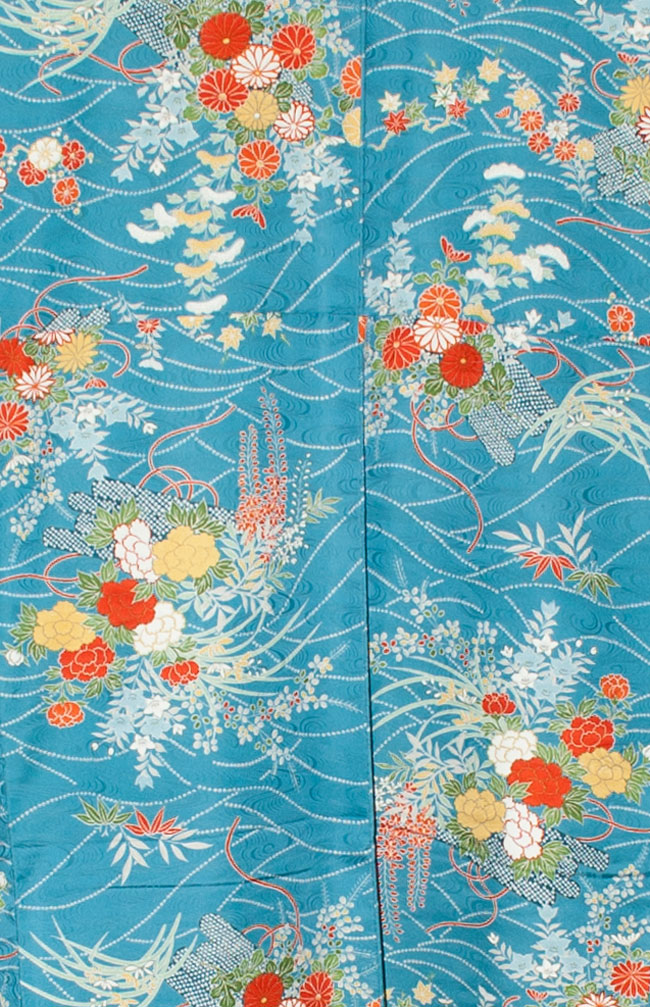 detail 3