Item #21597 - Haori (Womens)
description
This cream woven silk haori features an all over traditional design. This silk haori has a faux shibori fan design in red/brown. It is 29 inches in length and 50 inches from sleeve edge to sleeve edge. This is a very elegant and wearable garment.
fabric type
Silk (dyed design)
condition
Good (nice clean condition with the tiniest mark on left front which looks like a faint one cm black biro mark)
dimensions
29 x 50 inches (73.66 x 127cm)
price
$99.33 USD
SPECIAL!
$79.46 USD
full length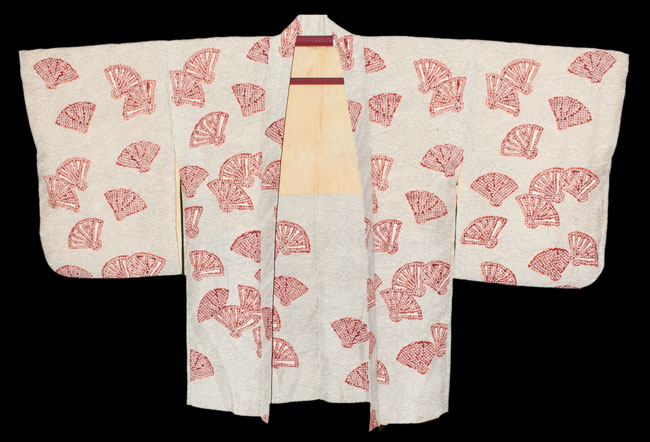 detail 1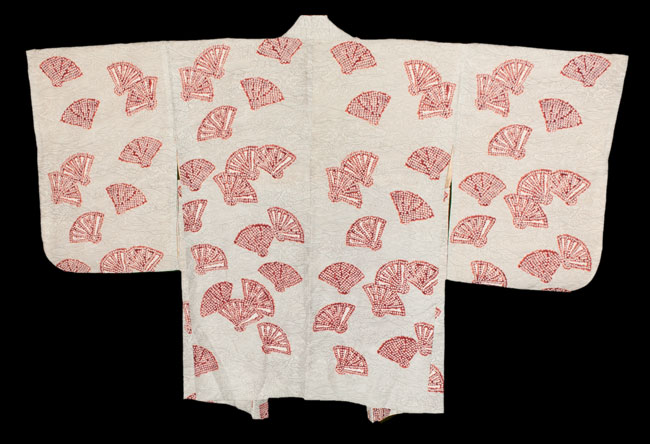 detail 2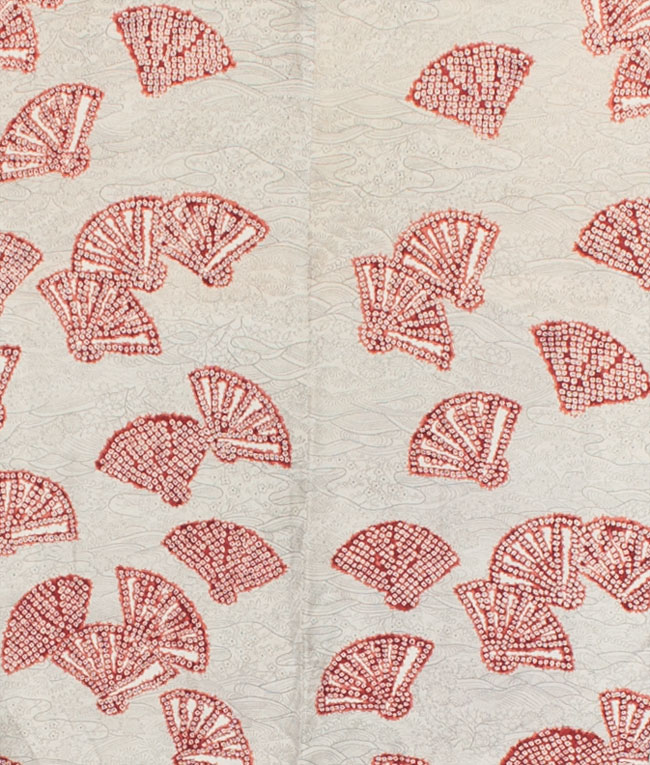 detail 3