Item #21208 - Haori (Womens)
description
Dramatic shibori silk haori with tree design. It is 43 inches in length and 50 inches from sleeve edge to sleeve edge. This is a very elegant and wearable garment. but would look equally good on display.
fabric type
Silk (dyed design)
condition
Good (nice clean condition , however there is a small mark on the left front panel which is not very noticeable, but visible on the photos.)
dimensions
46 x 50 inches (116.84 x 127cm)
price
$143.03 USD
SPECIAL!
$103.30 USD
full length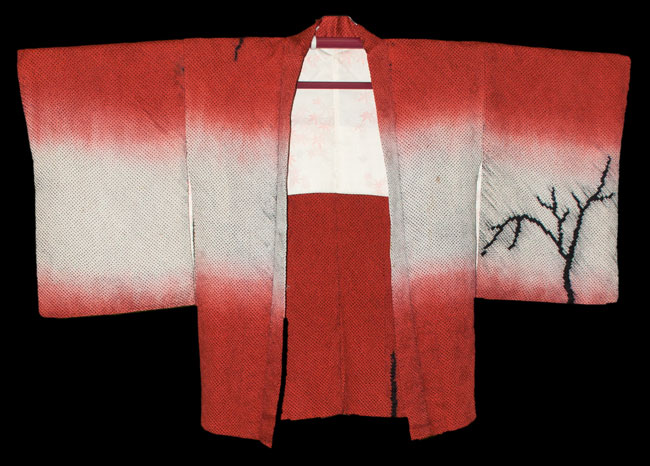 detail 1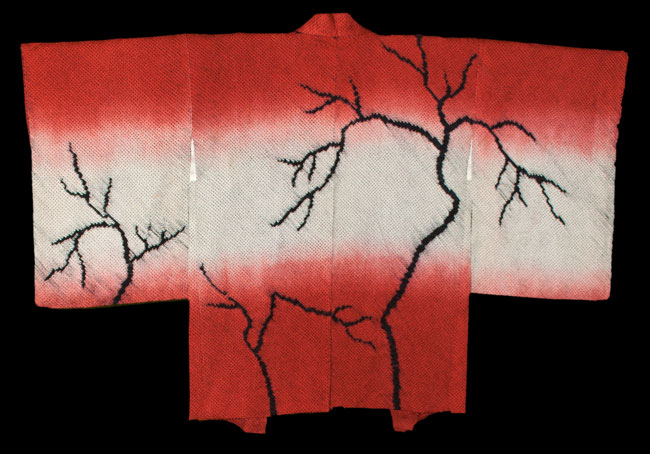 detail 2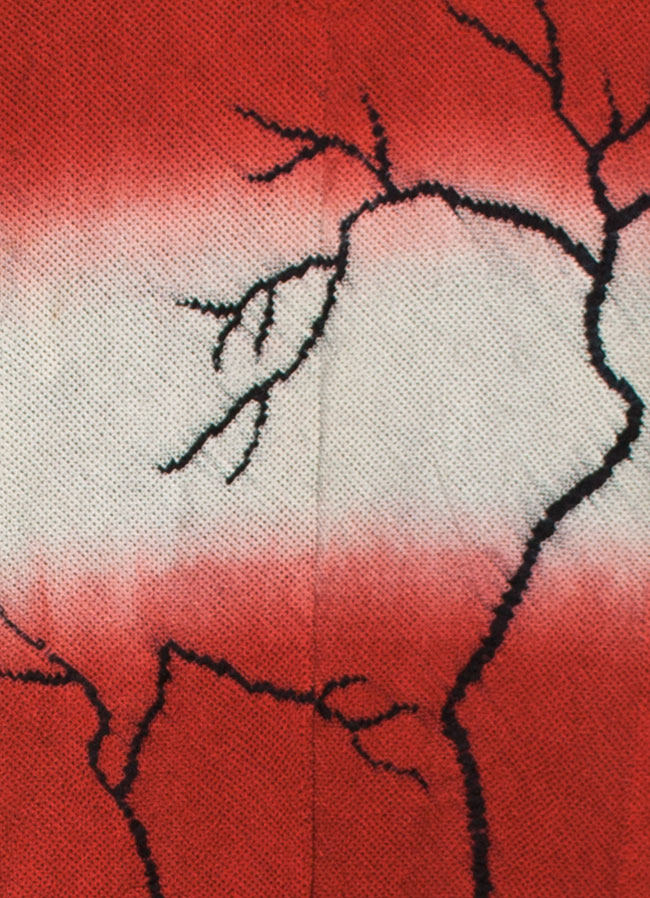 detail 3