Item #21201 - Haori (Womens)
description
Gorgeous vintage black silk haori with a peacock and maple leaf design. This haori is half lined in white self patterned silk. It is 39 inches in length and 50 inches from sleeve edge to sleeve edge. This is a very elegant and wearable garment.
fabric type
Silk (dyed design)
condition
Good (nice, clean condition. unable to find any marks on this beautiful, vintage piece)
dimensions
39 x 50 inches (99.06 x 127cm)
keywords
birds, maple leaves
price
$150.97 USD
SPECIAL!
$139.06 USD
full length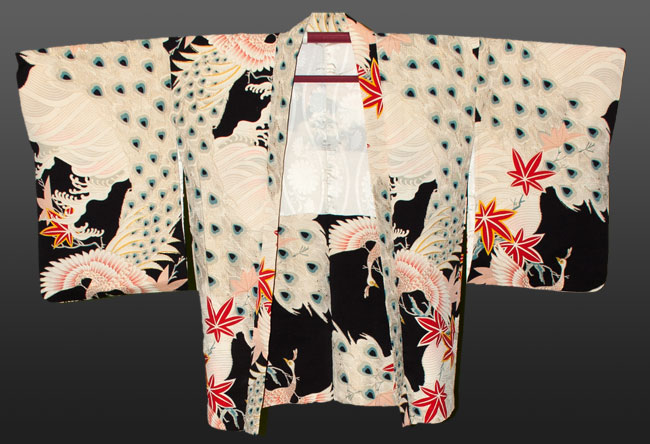 detail 1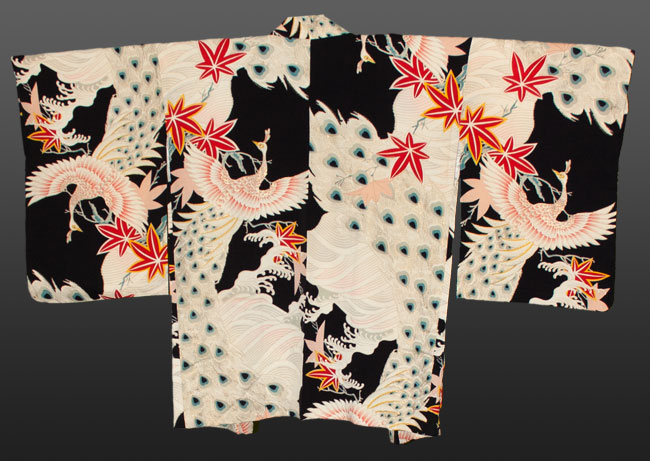 detail 2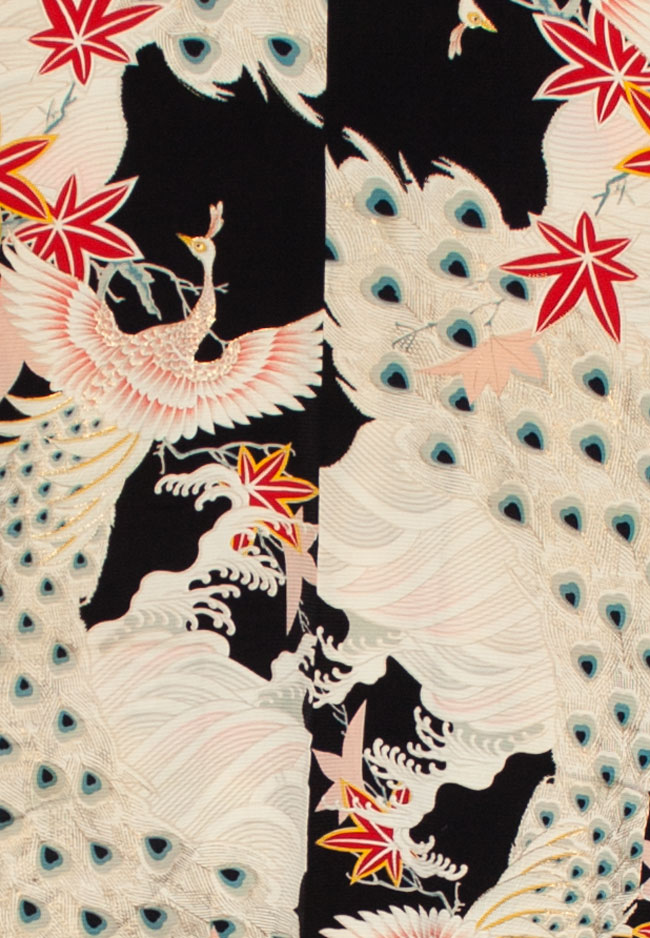 detail 3