Item #20374 - Obi (Fukuro)
description
This is a beautiful vintage Japanese fukuro obi. It is richly woven with metallic threads and features fans and Japanese characters. The background colour is a light bronze. Fukuro obis are traditionally 70% covered with patterns and the reverse is usually plain or unpatterned. This obi is 70% patterned as shown in the photos and the remainder is a plain bronze colour. The reverse is a plain cream silk. It would look beautiful as a wall hanging, table runner or bed decor.
condition
Good (the front of the obi is very clean and in good condition. the reverse has a few localised marks - probably from spilled liquids)
dimensions
160 x 12 inches (406.4 x 30.48cm)
price
$127.14 USD
SPECIAL!
$95.35 USD
full length

detail 1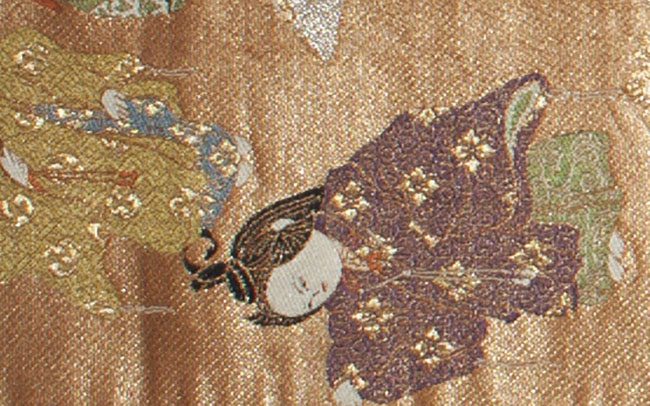 detail 2