Item #18634 - Haori (Womens)
description
This is a stunning meisen silk haori. Meisen silk dates from the 1920s, although this is a later garment. Meisen silk is an ikat silk and is smooth, crisp and with a gentle sheen. The design and colours of this haori are quite rare and beautiful. Great for wearing or displayed. It is 31 inches in length and 51 inches from sleeve edge to sleeve edge.
condition
Good (occasional tiny faint mark which are inconspicuous)
dimensions
31 x 51 inches (78.74 x 129.54cm)
keywords
flowers and floral, meisen, ikat
price
$182.76 USD
SPECIAL!
$154.95 USD
full length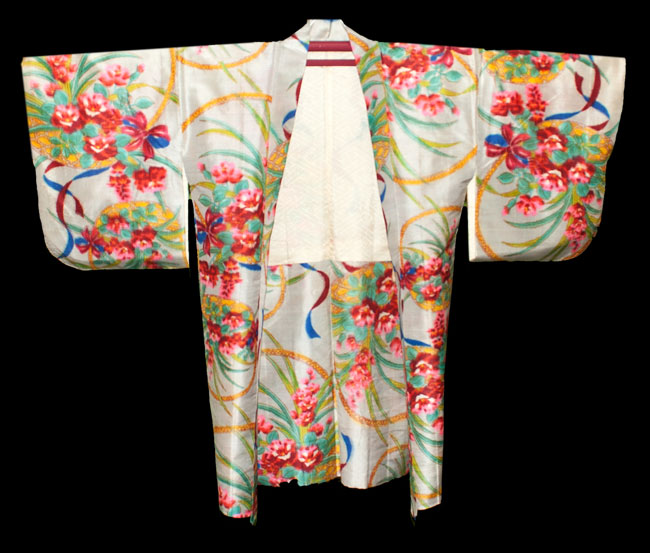 detail 1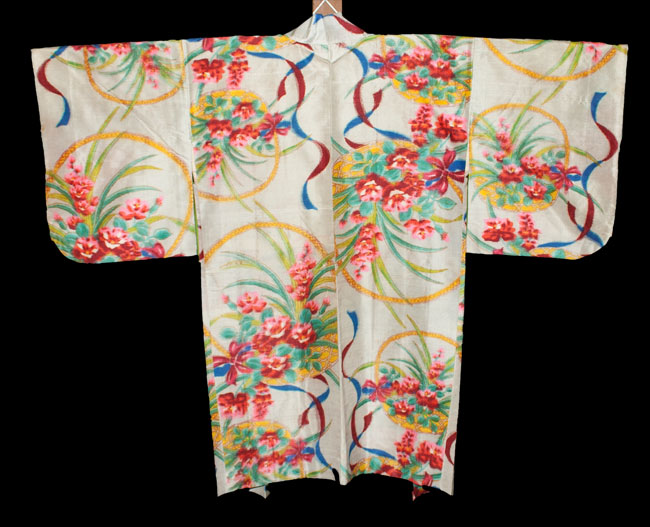 detail 2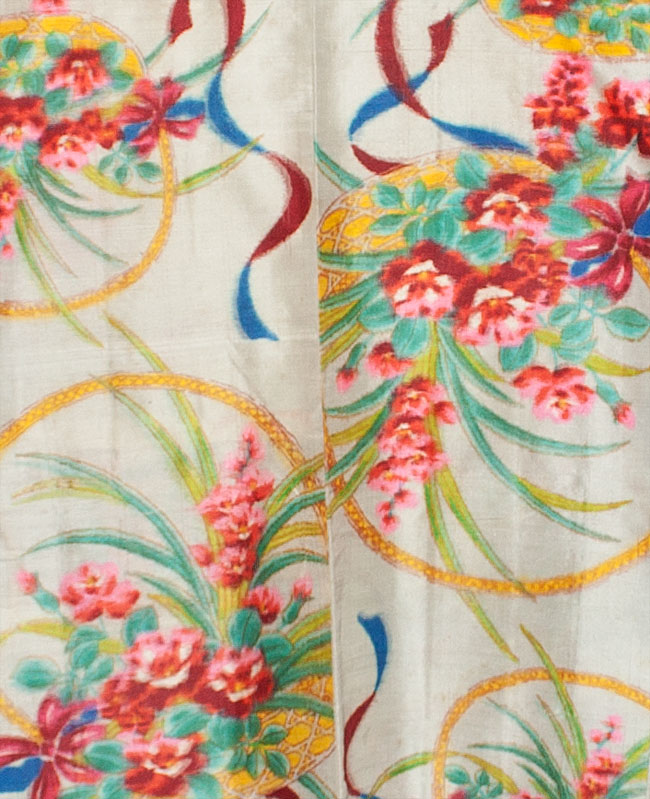 detail 3