Item #18511 - Haori (Womens)
description
This is a beautiful vintage rayon silk haori with interesting dyed pattern. The rayon lining is an interesting contrast and typical of the 40s. This haori is 34 inches long and 50 inches from sleeve edge to sleeve edge.
condition
Good (nice clean condition but with the occasional small faint marks which are difficult to see on the busy pattern)
dimensions
34 x 50 inches (86.36 x 127cm)
price
$79.46 USD
SPECIAL!
$67.54 USD
full length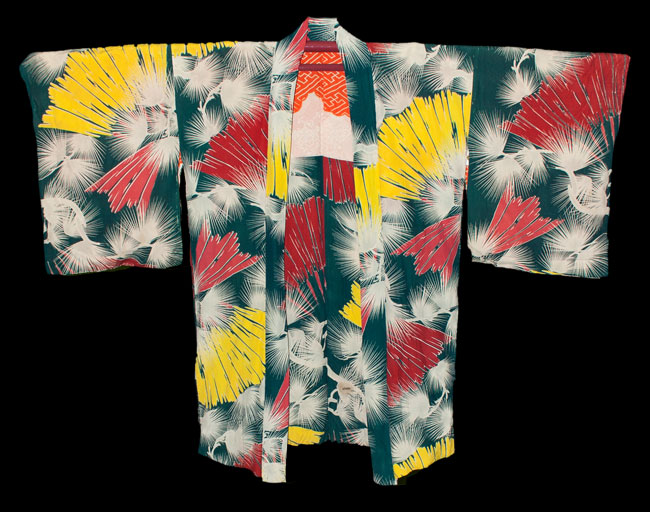 detail 1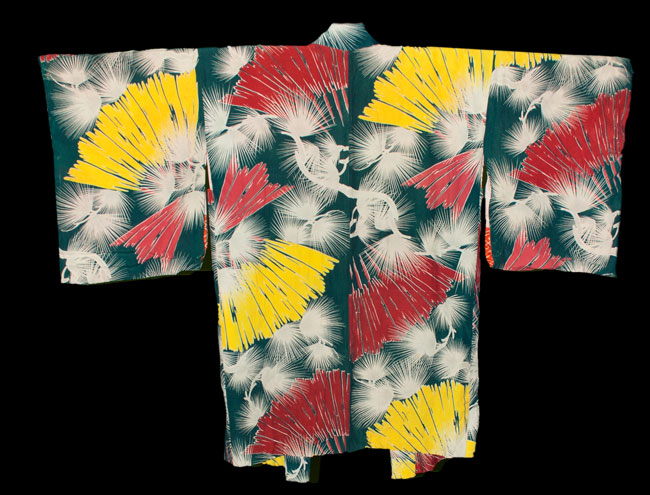 detail 2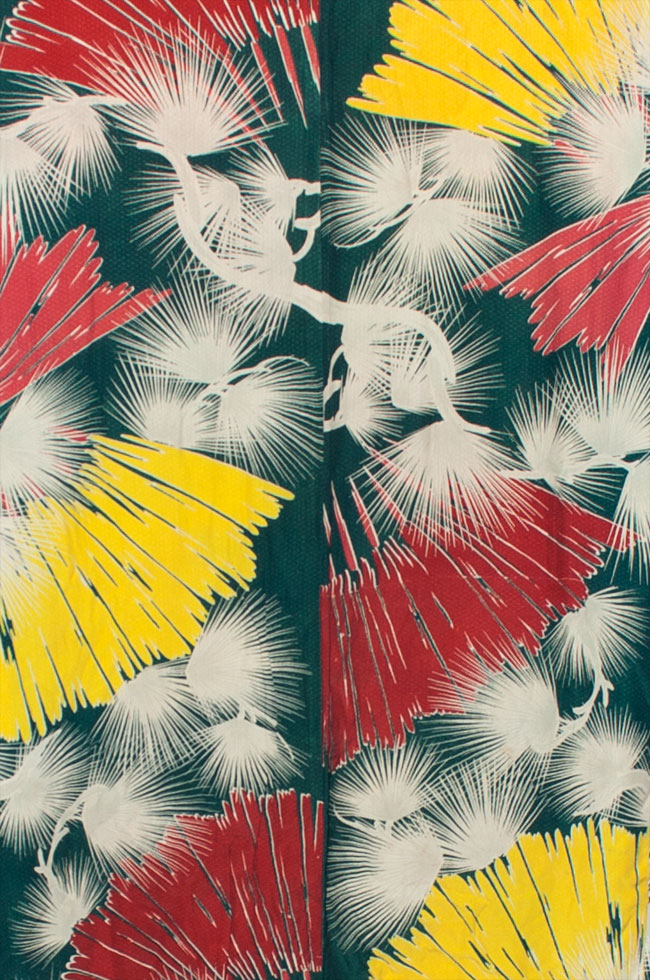 detail 3