Item #17831 - Haori (Womens)
description
This is a richly coloured 40's meisen silk haori.The silk lining is colourful and it is completed with woven silk haori ties. It is 34 inches in length and is 52 inches from cuff to cuff.
condition
Good (nice, clean condition but with a small 1cm tear near front sleeve)
dimensions
34 x 52 inches (86.36 x 132.08cm)
keywords
ikat, flowers and floral
price
$107.27 USD
SPECIAL!
$75.49 USD
full length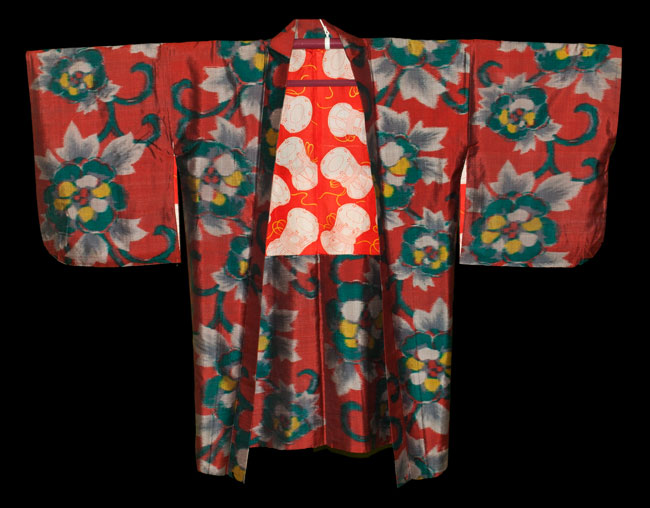 detail 1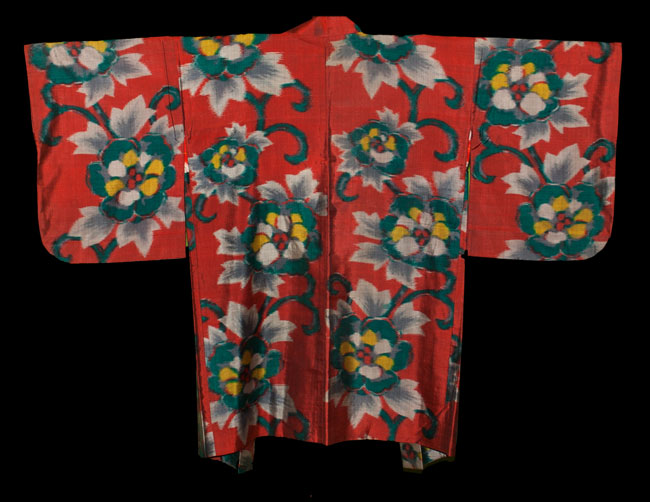 detail 2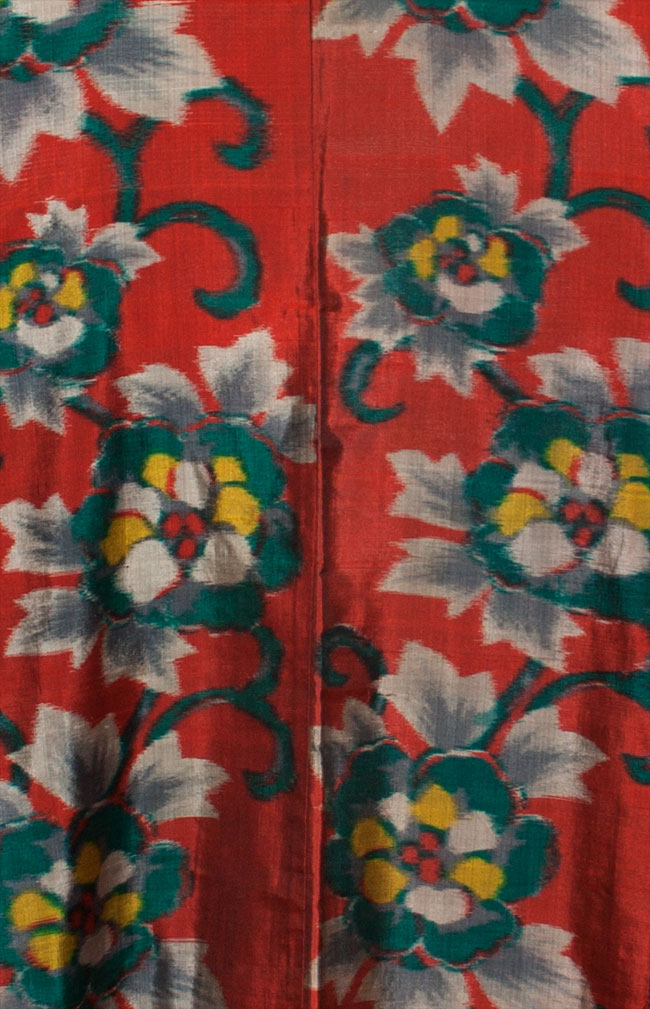 detail 3